Solar Panel Cleaning in Perth
Increase the life of your solar panels
Better energy conversion
No-chemical cleaning
Streak-free results
Request a Quote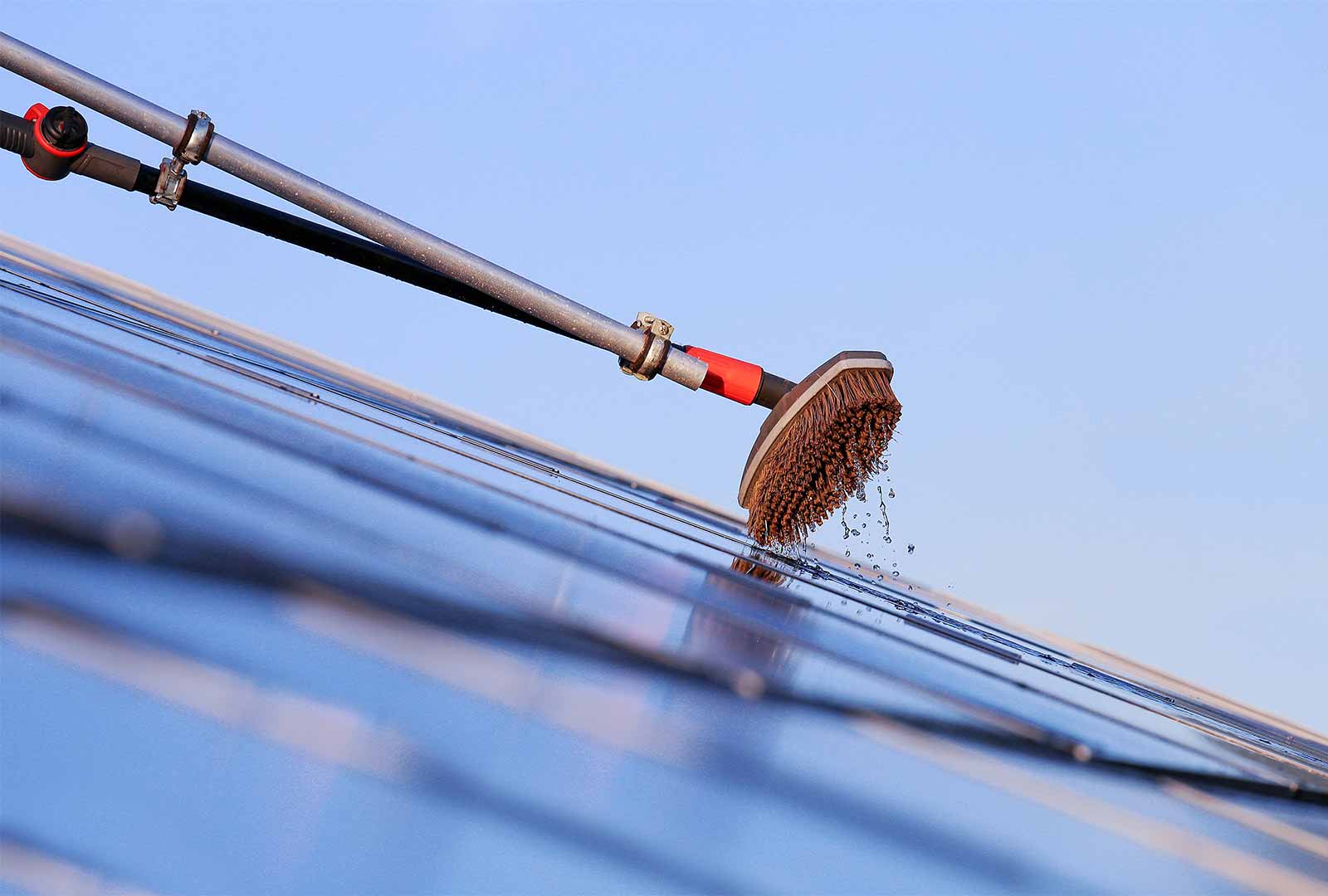 Efficient solar panel cleaning in Perth
Regain up to 30% of your solar panels' efficiency with Fantastic Services Perth! The professional cleaners will help you make the best of your investment.
With this cost-efficient service, you can prolong your solar panels' life and energy production. The experienced cleaners in Perth know the importance of their job, so they use the safest methods and the best technology.
Additionally, no chemicals are used for the cleaning, making it an eco-friendly solution to your problem.
Get an instant quote
Why you need a professional solar panel cleaning
To keep your panels working at maximum efficiency, you have to keep them clean. And the professionals at Fantastic Services can do just that!
Dirty solar panels don't generate energy at their full capacity. Dust, debris from trees, bird droppings, pooling water, even fungus and moss - they all block the sun and prevent the panels from working efficiently.
The panels have to be cleaned biannually. Manufacturers recommend cleaning the solar panels at least twice a year - in late spring and in late autumn. The times increase if you live in a place with high traffic and pollution.
Rain does not clean the solar panels! Just like you wouldn't rely on rain to clean your windows, you shouldn't expect it to maintain your solar panels clean either. It can't remove hardened dirt and droppings, and in fact, it can even cause mineral build-up.
Clean panels are necessary for maintenance. Cracks on the glass and other issues might go unnoticed if you don't routinely check and clean the panels.
Get an instant quote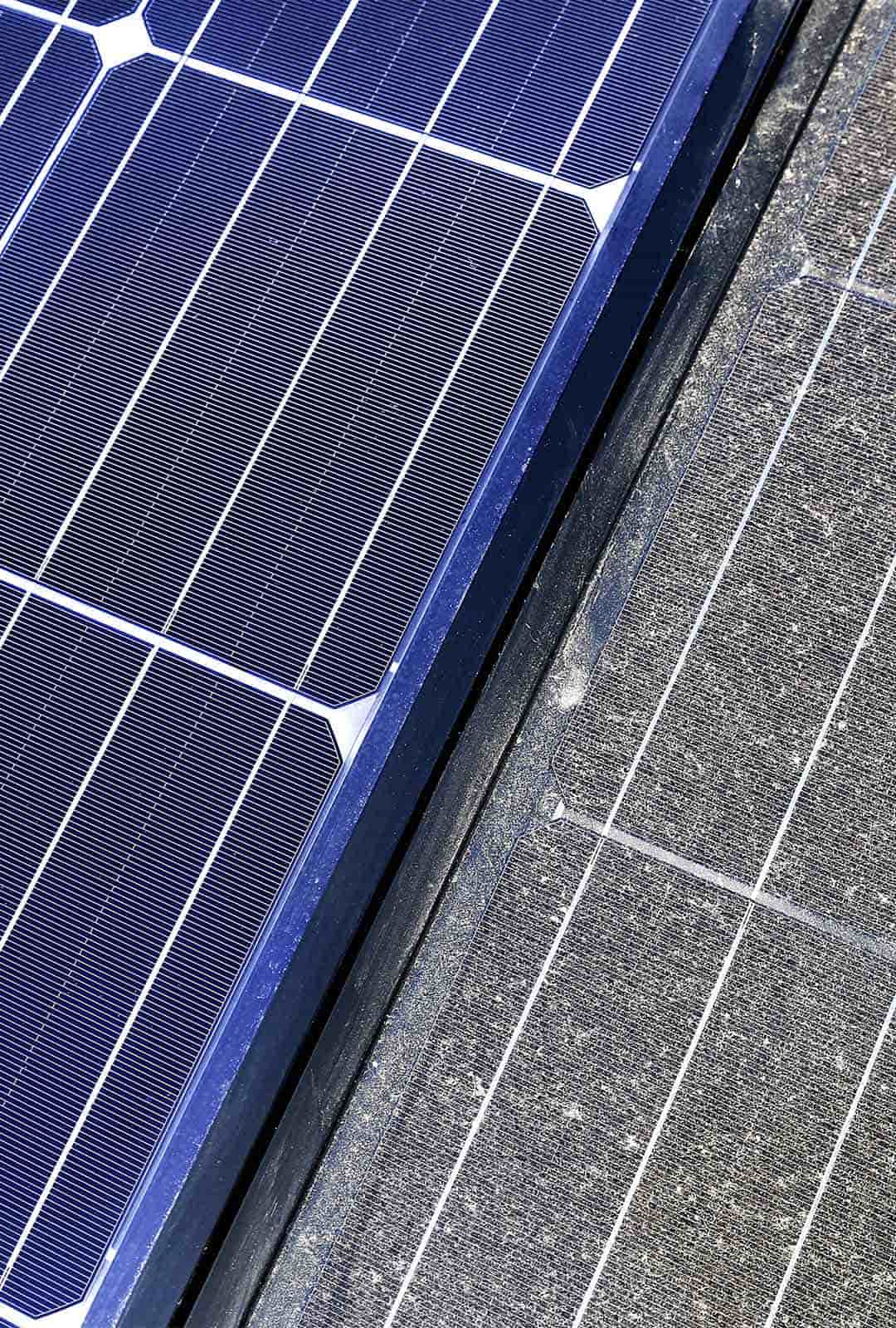 What to expect from the solar panel cleaning service
Fantastic Services Perth works with experienced professionals, who know how to provide you with a quality service.
Here's what you can expect:
The cleaning is safe and done from the ground. The Fantastic cleaners perform the service from the ground using a water-fed pole.
The tools are fit to clean solar panel glass. They do that with the help of a soft brush attachment and a rubber-bladed squeegee that are safe for the glass of the panels.
Eco-friendly service. Since the water is filtered, no chemicals or detergents are needed for the cleaning.
Streak-free and shiny. The filtered water leaves no mineral residue, and the absence of detergents ensures there are no streaks either.
We don't recommend you attempt cleaning the panels yourself. This holds the risk of falling while you perform the job or scratching the panels, which can be costly to repair.
Leave the task to the professionals.


Get an instant quote
Frequently Asked Questions
Q: Do solar panels need to be cleaned?

A: They do need to be cleaned. Some people rely on rain to wash out the dust and debris, but it inevitably builds up and has to be manually removed.

Q: Does cleaning your solar panels make a difference?

A: Yes, especially if they're installed in a dusty area or near trees. Leaves, bird droppings and the build-up of dust prevent the solar panels from working at full capacity.

Q: What is the best way to clean solar panels?

A: The best way to clean the solar panels is to use filtered water and no detergent. This ensures a streakless result.

Q: How much does it cost to clean solar panels?

A: That depends on the number of panels, their size and type. You can contact us to get a free quote on your solar panels.