Roof Cleaning Services in Perth
Reliable roof cleaning, performed by experienced and friendly cleaners.
Tailoring our working hours to match your schedule.
High-end professional cleaning equipment.
Easy and inexpensive roof maintenance afterwards.
Ideal for all types of properties.
Request a Quote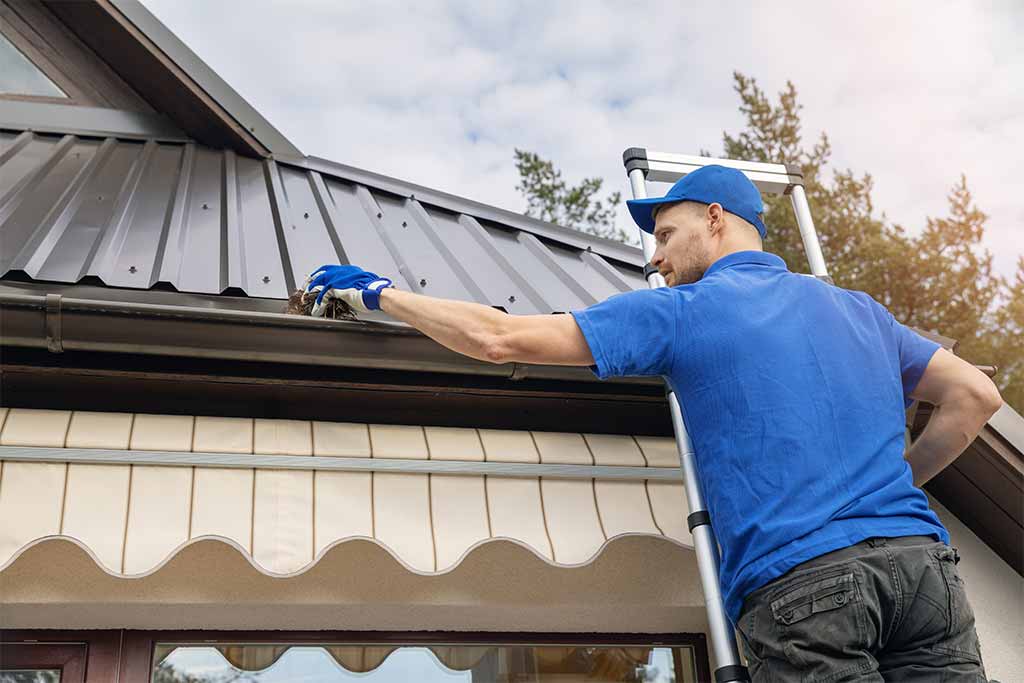 Leave the Job to the Pros and Get Expert Roof Cleaning in Perth
Your house exterior is crucial for your home's general aesthetics and value. Thus, it's necessary to take regular care of your outdoor space, which includes a variety of maintenance jobs, counting roof cleaning.
That's right, all that moss, algae, mildew, and other debris on your roof should be removed regularly. Otherwise, they cause serious costly damages such as rotting, cracked roof tiles, holes, leaks, and more.
If you wish for a secure and reliable solution to avoid roof degradation, consider hiring Fantastic Cleaners for a professional roof cleaning service. The skilled roof cleaning technicians are aware of all types of roofs specifics and know how to do the work quickly and efficiently. It is our main goal to deliver you the required results and meet your demands. So, the technicians are trained to clean and maintain the roofs of both residential and commercial properties.
Benefits of Choosing Fantastic Cleaners for Your Roof Cleaning in Perth
Take a look at the many advantages that come if you opt for our expert roof cleaning.
We provide specialists with years of experience in cleaning roofs to perfection by removing all potential hazards.
The trained roof cleaners use the latest eco-friendly cleaning detergents and high-tech equipment to cope with every stubborn pests and grime. It's how they make sure that your roofing material won't get deteriorated over time.
All this keeps the maintenance costs down and prevents unexpected roof damage expenses.
Trusting the professionals to do the job saves you quality time to spend bonding with family and friends.
Our team knows how to approach every individual roof, so the result is a first-class exterior for your home.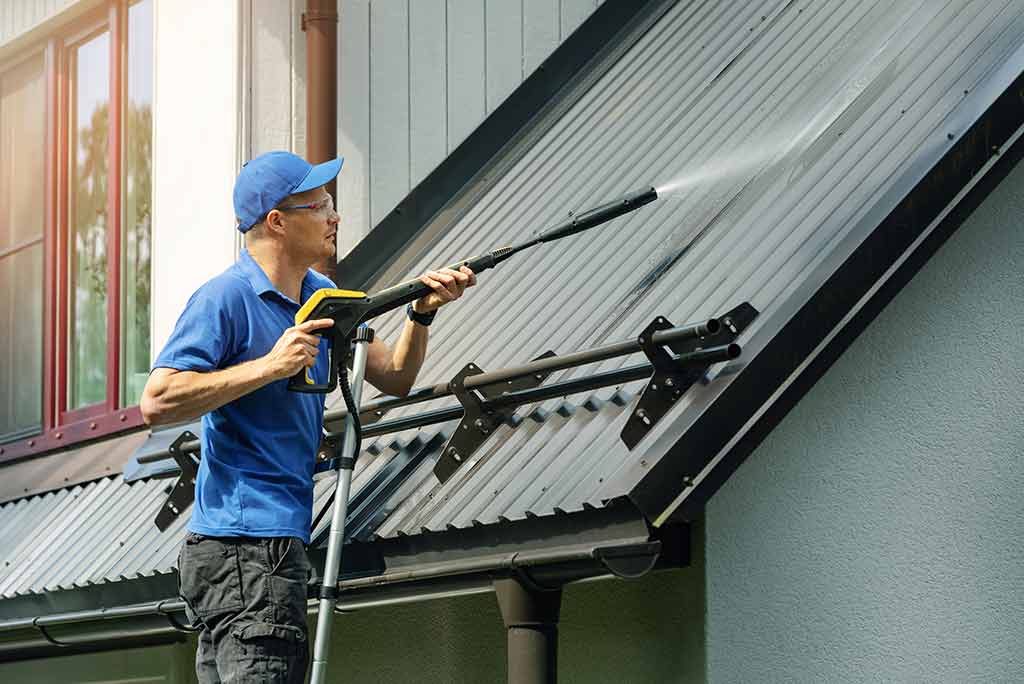 How Do We Execute the Roof Cleaning
On the day of service, the roof cleaners arrive at your address fully equipped with all the necessary tools and cleaning agents. To make sure that they complete their tasks flawlessly, every time they follow a strict cleaning process.
The technicians first make a thorough evaluation of your roof and decide on the course of action.
The next step is to gather all air-blow branches, sticks, leaves and all other debris and remove them.
Applying a safe cleaning product to break down all stubborn stains, moss, and bacteria is the following.
Then, the cleaners rinse the roof by a soft washing or a high-pressure washing method, depending on your specific type of roof.
Once the roof is ready, the cleaners apply a sealing layer on top, if you have ordered this feature while booking. We don't recommend skipping it. Sealing is what extends the lifespan of the roofing materials.
Get an instant quote
Frequently Asked Questions
Q: Do the cleaners keep the rest of the property safe?

A: Yes, the specialists are trained to be extremely careful with any part of the property or adjacent buildings. Besides, once the technicians are ready with the job, they clean up after themselves and dispose of all garbage.

Q: Can I change my appointment?

A: Yes, just go to your account, take a look at your bookings and make the changes you want.

Q: How long does it take to complete the service?

A: The roof cleaning time varies depending on the size of your roof, but it normally takes 1 to 3 days.

Q: What is the cost of the roof cleaning?

A: The easiest way to get an estimate of your roof cleaning costs is to contact us for a free quote.
Q: What types of roofs do you clean?

A: The experienced technicians clean all types of roofs - tile, metal, asphalt, clay, and more. They always tailor the cleaning technique to suit your roof type and are set up to complete the service without causing any damage.