Premium Concrete Cleaning Services in Perth
Friendly and experienced cleaning technicians
Eco-friendly cleaning methods and detergents, safe for children and pets
Quickly restoring the home exterior to its former glory
Guaranteed high quality of workmanship
Prolonged concrete lifespan
Request a Quote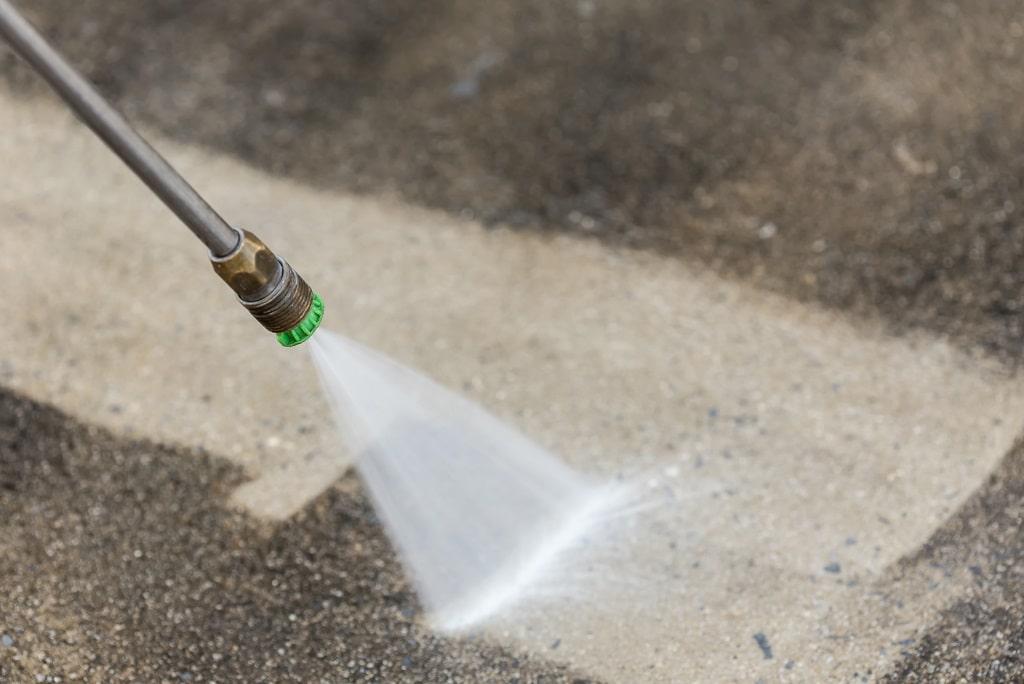 Cost-effective reliable concrete cleaning and care in Perth
Keeping your property in good shape requires taking care of both the interior and the exterior, including sidewalks, driveway, entryway, patio, etc. The concrete that covers these areas is a very porous material, meaning it's prone to different kinds of dirt. Mud, rain, grease alongside staining from food, oils, chewing gum, and exposure to environmental factors such as UV rays, bacteria damage and deteriorate concrete floors. That's why quality concrete surroundings cleaning is extremely important. It's the way to preserve your concrete and avoid unnecessary repairs and costs. But concrete cleaning is no easy job. It takes more than just domestic cleaning tools and spraying water for effective results. So, caring for your home concrete means investing in professional concrete cleaning services.
At Fantastic Cleaners, we offer high-standard concrete cleaning performed by expert technicians who can make impressive improvements to your outdoor space, so it becomes attractive and welcoming again.
Get an instant quote
Benefits of our professional concrete cleaning
Why choose Fantastic Cleaners? Having your concrete cleaned by our technicians boosts the curb appeal which adds up to your home's value and charm. Our professional cleaning service and methods also reduce the risk of any cracks or staining in the future. We provide cleaners with years of experience who use quality equipment, specifically designed to evenly and quickly deep clean the concrete, so they complete the service perfectly.
Using a high-pressure washing technique, our cleaners not only make the concrete areas sparkling clean but also ensure the safety of your exterior since this cleaning method removes all build-ups, including mold and mildew, risky for slipping.
Our professional concrete cleaners never skip making a thorough inspection of the concrete areas. If there is a problem, they always detect and eliminate it. This prevents further concrete damage and expensive problems.
So, think of all the advantages and time saved come with hiring us for your concrete cleaning.
Get an instant quote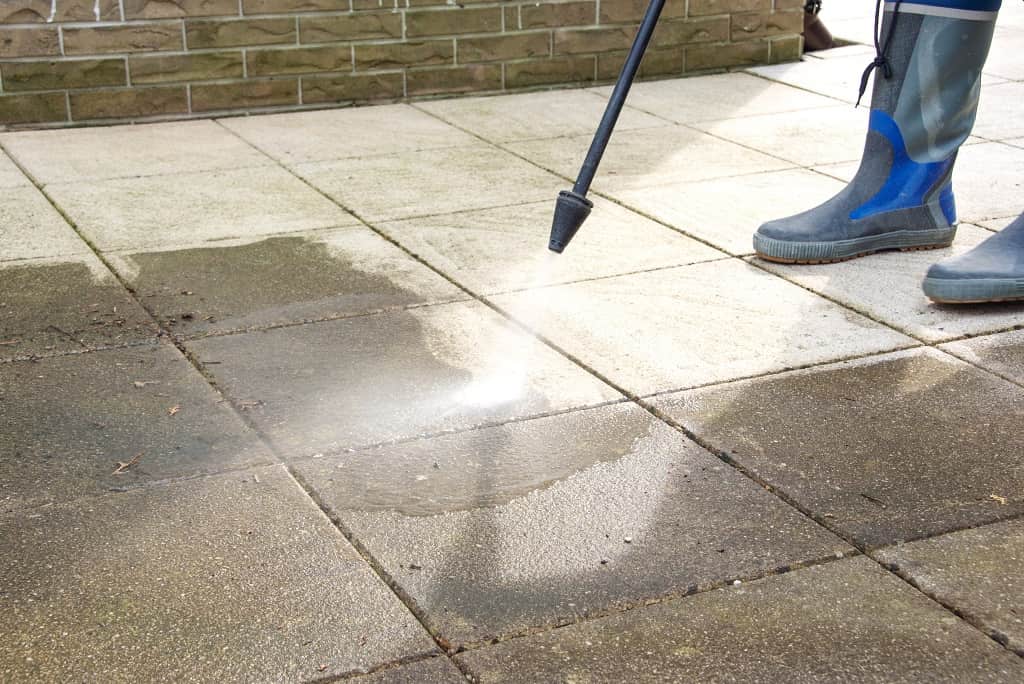 How exactly do we clean the concrete?
Our team of concrete cleaning technicians arrive at your address fully equipped. They need just easy water access, so they can start with their duties.
To properly clean all stains, dirt, paint, chewing gum, and build-ups, the cleaners first apply an eco-friendly foam product. Once it breaks down all the grime, they start deep cleaning the concrete with a hot water high-pressure machine to make sure all spots and dirt are removed. After the concrete is spotlessly cleaned, the specialists restore its neutral pH, so it is ready for sealing. Sealing is an optional step of the cleaning process, but we recommend it since it keeps the concrete in good condition longer.
Get an instant quote
Frequently Asked Questions
Q: Can I DIY clean the concrete around my property?

A: DIY pressure cleaning has recently become more affordable. However, domestic concrete cleaning tools and cold water are not powerful enough to clean the concrete surface and get rid of all dirt and potential hazards. Plus, the number of accidents while attempting domestic concrete cleaning is not to be underestimated.

Q: How much do you charge?

A: The costs of the concrete cleaning service depend on how large are your concrete areas. You get a free quote when booking an appointment.

Q: Why should I have the concrete floors sealed after the cleaning?

A: Sealing extends the life of the concrete and protects it against stubborn stains.

Q: Do you offer customised concrete cleaning jobs?

A: Yes, we customise our services to match your individual property and requirements and to achieve desired results.
Meet our Fantastic Family