February 5th, 2018
Fantastic Cleaners Team
News
Last update: 4 months ago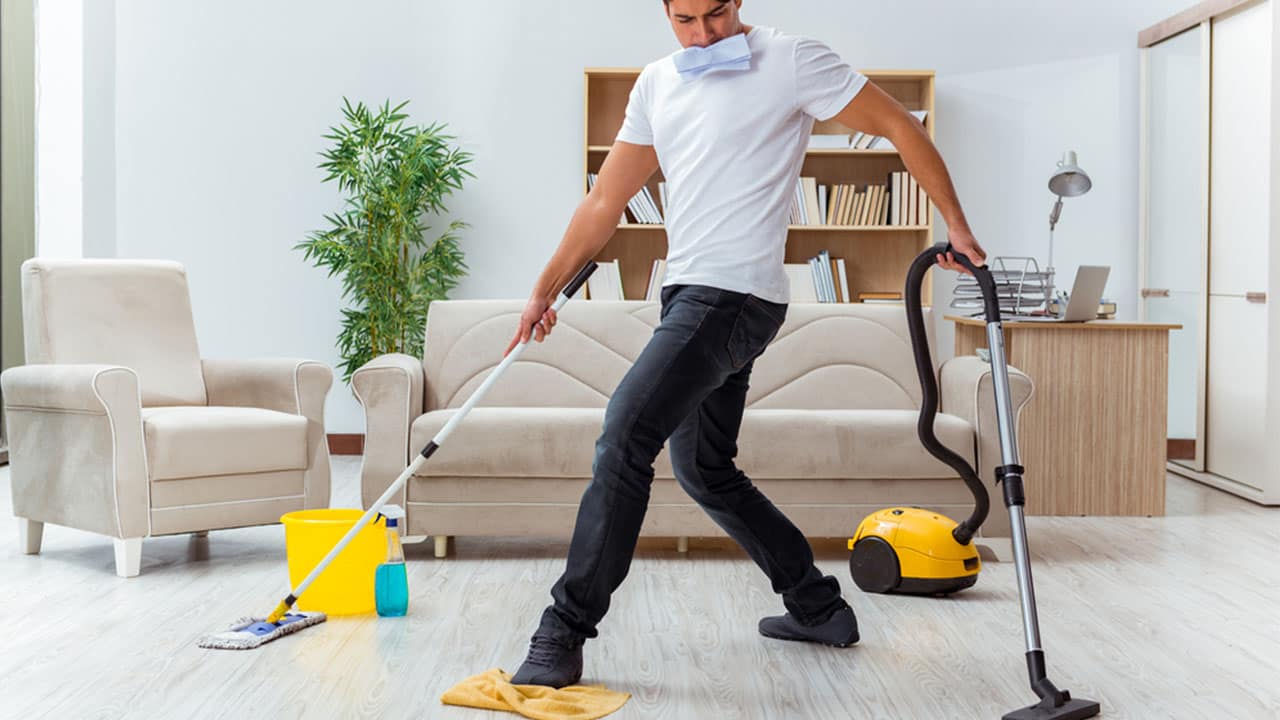 Nobody likes to spend their time cleaning. And let's face it, no matter how well organised we are and how quickly we work, cleaning up an entire house is quite the challenge.
Everyone has different ways when dealing with messes at their homes. Some people spend a little time every day cleaning, while others just leave it for the weekend. Some people utilise modern tools and products to help them speed clean their homes. Others rely on natural ingredients, which have powerful cleaning qualities.
Every way is valid, as long as it works for you and makes you feel comfortable and at home.
We decided to ask around and see what people do to clean their homes faster and easier. We reached out to 12 home improvement bloggers and experts from Australia and around the world and asked them: What is your unique speed cleaning trick that helps you clean faster and more efficiently? We received some great feedback, and we'd love to share it with you:
---
The "Clean As You Go" Method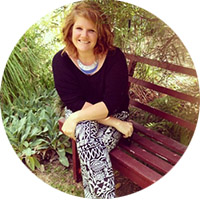 "My number 1 tip for keeping your home clean and tidy is – Clean as you go! I'm a busy mum and I find that if I clean as I go, I can stay on top of the housework. If I get it out, I put it away. If I spill it, I clean it up. It's better than leaving things for "later" because, let's face it, later never comes. At least this way I find I can maintain a basic level of tidiness."

Louise Procter is a writer for Natural Home Solutions. Living by the beach on the sunny South Coast of NSW, she enjoys sipping a good strong coffee whilst creating content that provides information and inspiration to readers to help them in their everyday lives. You can also find her through her Facebook page.
---
Turn Cleaning Into a Fun Game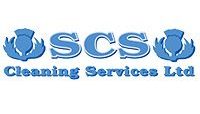 "Before I clean, I always brew a steaming hot coffee and play some fast music. The caffeine hit combines with the tempo of the music and makes cleaning faster and a little more fun too. You'll get caught up in the rhythm of the song and start wiping a little faster or moving a little quicker. If you're sat scrubbing a wine stain for 20 minutes, listening to one of your favourite bands will definitely cheer you up too.
This also plays into the idea of making cleaning a game; especially great if you have children. "Who can fill their bin first" or "Who can put the most toys away" are great for tricking your kids into doing something they'd probably hate normally."
Jack Bird is a home improvement blogger from Scotland, who writes for SCS Cleaning, and has a very fun approach to speed cleaning and organising, which helps him survive the process easier. He has even prepared an infographic on the topic.
---
The "Three Basket Rule"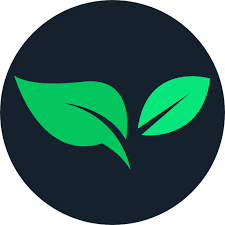 "My favorite tip is what happens just prior to really getting down and thoroughly cleaning any space. It's called the three-basket rule and it's focused on decluttering an area, so that you can quickly power through cleaning it. With this technique you simply grab three boxes (plastic bins work great if you already have them) and label them "Keep", "Donate", and "Discard". Every item you find in the room or area goes into (or next to) one of those three bins. Better yet, if you can find a second purpose for your Discard items, you're helping reduce your carbon footprint by extending the life of the item! This is an essential first step in cleaning your home, garage or attic and it will make cleaning the rest of the space a breeze!"

Megan Robinson from Dollar Sprout offers an efficient solution, which will help you keep the clutter at bay, quickly take control of even the most challenging mess, and help the environment in the process! You can also check out their Facebook and Twitter.
---
Speed Clean Your Mattress for Healthier Sleep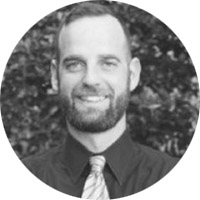 "One of the most important things people overlook when cleaning their home is cleaning their mattresses. The average human produces 26 gallons of sweat every year while they sleep. A lot of this is getting soaked up in our mattresses, along with dead skin cells, dust mites, and a whole lot more.
The good news is that you can clean a mattress pretty quickly. One easy way is to remove the sheets and simply vacuum your mattress thoroughly. Once you've done that, you can sprinkle a layer of baking soda on the mattress and let it sit for 30 minutes or so, while you do something else. During this time, the baking soda will soak up any odours, oils, and moisture. Simply vacuum the mattress again, and you're all done! I recommend cleaning your mattress monthly, if possible."
Chris Brantner manages Sleep Zoo, where you can find tons of helpful information about healthy sleep, mattress reviews, the science of sleep, and a lot more. We. at Fantastic Cleaners love his tip! He's also available on Twitter.
---
Use Advanced Tools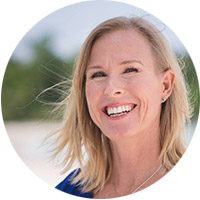 "Even my most fastidious customer, my mum, agrees the best way to clean your home quickly, easily and effectively is with a quality microfibre cloth with embedded silver. The microfibre picks up the dirt, grime and up to 99% of bacteria from the many surfaces around your home with just water, exceeding the capabilities of chemical alternatives. The silver ensures the cloth doesn't become a bacterial breeding ground before being washed in a washing machine. Even better, water doesn't leave any residue to attract more dirt or grime, so you'll have a longer time between cleans."
Kylie Bevan is an independent sales consultant for Norwex. She is also a mother and a health and wellness coach for over 20 years. Her passion is to help others embrace a healthy and happy lifestyle. In her opinion, using the right tools saves you half the work! You can easily reach her on Facebook or Instagram.
---
Non-Toxic Can Be Not Only Healthier But Faster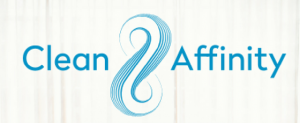 "1. Use vinegar and baking soda – This solution can clean the inside of your oven, microwave, clogs, stained faucets, and a lot of other things around your house. It is very useful because it is non-toxic and quick.
2. Use toothpaste & Ketchup – Toothpaste gets rid of the stains on your mirrors, and ketchup gets rid of grime from metal parts. You can leave it there for 3 minutes then wash it off with really hot water. Takes the stains right off.
3. Hot water – Hot water gets rid of a lot of things as well. If you leave a soiled plate in the sink with some hot water, it will get rid of the chunky parts right away."
Joanna Douglas is the owner of Clean Affinity, a fellow company from Portland, OR, USA. According to her, some natural cleaning solutions can help you get the job done even quicker than commercial cleaners. She is also a big fan of quick, near at hand and non-toxic cleaning options. Her company is also available on Facebook and Twitter.
---
Multitasking is The Answer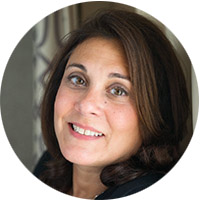 "I love to multitask when I clean, so I can do it quickly. One way to make dusting faster is to spray my duster with wood cleaner so that when I dust I also shine my furniture. Another trick I use is to swiffer my bathroom floors to collect hair and dust before I change from a wet swiffer to mop."
Jeanine Consoli is a freelance travel writer, photographer, and foodie based in New Jersey. She travels extensively, but the little time she spends at home, she likes to spend it in a clean and healthy environment. You can easily find her on Twitter and Instagram.
---
3 Quick Ways to Blast Away Pet Carpet Stains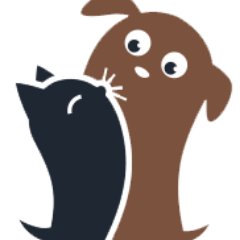 "As the proud owner of large dogs, my family has become all-too-familiar with the unexpected carpet stain. No matter how good a dog happens to be, accidents happen. Being able to blast away that carpet stain can eliminate odour and prevent further damage from occurring to the pad and flooring underneath. These options even work for those tough, old stains that are stubborn about coming out.
1. Rubbing a few drops of light beer onto a dark carpet stain works miracles. Use a clean, dry cloth and rub the beer into the carpet. Repeat as necessary. Tough old stains might take 3-4 tries before they disappear.
2. Vinegar on its own is awesome for pet stains. There are certain mixes that help too. Borax is awesome for dark stains, for example, or laundry detergent and some extra water can lift an old stain.
3. WD-40 – if there is ink or grease in the carpet, this product works wonders. Then follow it up with your favourite carpet cleaner."
Simon Moody is the owner of an amazing blog called Pet Hair Cleanup, which describes his family's life with their three dogs and two cats, as well as the constant fight they have with pet hair and all the little messes their fur babies create. We love his tips on speed cleaning carpet stains. If you have any questions, you can reach him via Facebook or Twitter.
---
Stay Realistic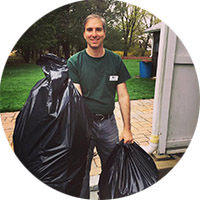 "When it comes to speed cleaning the most important thing is to be realistic. Speed is great, but finishing what you start is even better. Specific goals get specific results. Organizing isn't about stuff, it is about time. When tackling any area of the house set your phone timer for 15 minutes. Focus on one small area of the house only. When the timer goes off, if you are relieved then you know finishing the whole house at once wasn't going to happen. If the timer goes off and you are still in the zone, keep going.
Life tends to get in the way when we do chores (especially if you have kids at home). We want to finish what we start, so our cleaning efforts don't cause more harm than good. Ask your child to clean their room, and when they're done look in their closet.
I guess the closet is a popular place for hiding messes.
Ben Soreff is a professional organiser for House 2 Home Organising with some background in film & television. He loves creating order from chaos, and he helps all kinds of clients turn their busy and messy houses into functional and beautiful homes.
If you'd like to contact Ben, you can do it through Facebook or Twitter.
---
"Batching" as a Sanity Saving Speed Cleaning Technique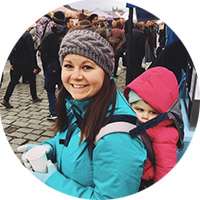 "The one thing that was the bain of my existence after I had my daughter and returned to work full time, was the house. It was this never-ending soul-sucking activity. I was spending one of my two days off a week running errands, cooking, and cleaning when all I really wanted was more time with my family.
My husband and I developed a cleaning schedule on the "must-dos" and we broke things down to a manageable level. We split tasks in what I like to call "batching" so we do ALL of that task on one day.
Example: Dusting- all the dusting in the whole house gets done on one day. Mopping/Sweeping another. Bathrooms- another. Batching allows us to only do that task ONCE per week (because who really likes repeating the same task all week long?), while keeping the whole house clean. With the help of norwex cleaning rags – I can literally clean rooms in less than 15 minutes (yes even the bathrooms). And I only do laundry 2x a week which keeps the laundry down and easier to manage. Batching has been my lifesaver and has literally saved my sanity when it comes to keeping my house clean."
Lauren Cecora is a literal sanity saviour. She is a postpartum mentor who helps new mums find balance in their lives. Her company, The Sanity Saver, provides one-on-one mentoring, guest speaking, health and fitness coaching, and a lot more. You can find Lauren on Facebook and Instagram too.
---
Tanisha's Easy Steps to Declutter & Organise Your Cupboards with Speed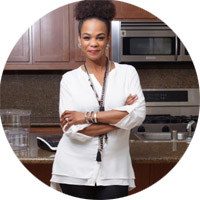 "1. Declutter.
Easy Peasy First – remove items that are broken, cracked or stained.
Swag/Promotional Gifts – remove promotional items that have zero sentimental value to you or anyone in your family (that means DO NOT remove a mug that you don't care about but is VIP for someone else in your family).
Incomplete sets – remove items that are not complete sets (if sets are important to you).
Not My Favs – remove all items that you NEVER use. Hint: they are probably at the very top or in the very back.
Doesn't Work/Too Hard to Use – remove all items that are broken, don't work well, or are just too hard/inconvenient to use.
2. Organize
Sort and Categorize the items into groups by use, function, preference.
Define a space for those items – create zones.
Purchase products that can add layers, contain a category, &/or make a hard to reach section more accessible.
Put everything back and admire your hard work!"
Tanisha Lyons-Porter is a professional organiser and owner of Natural Born Organizers. Organising has been not only her profession but also her passion ever since she was a child. You can contact Tanisha via Facebook or Twitter.
---
Make Technology Work For You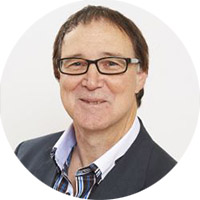 "You can reduce your cleaning time and save money and be green when cleaning and maintaining your bathroom by using new invisible nanotechnology-enabled coating technologies. The coating forms a long-lasting bond with the surface to repel water and prevent the buildup of dirt, soap scum, limescale and other contaminants.
This is a 21st-century solution that helps with one of the most time-consuming problems in bathroom cleaning. The easy clean coating not only makes it far quicker to clean, but you can also enjoy the results for much longer and all you need to use for cleaning is a soft cloth and clean water to keep bathroom glass sparkling clean. We live in a modern world full of technology, so why not use it to cut our bathroom cleaning time by 90%?"
Peter Everett is a nanotechnologist for Nanoman. He's an expert in nanocoatings that make any surface easy/self-cleaning & water-repelling. You can ask him about it on Facebook or Twitter.
---
These were all the speed cleaning tips our experts and bloggers had to offer. We'd like to sincerely thank them for participating, this was a team effort, and we couldn't have done it without them! Their advice and tricks show us that there are always faster and better ways to do it, no matter how tedious and time-consuming cleaning can be.
---
Do you need a helping hand?
Hire a professional cleaning team!