July 20th, 2017
Fantastic Cleaners Team
DIY
Last update: 8 months ago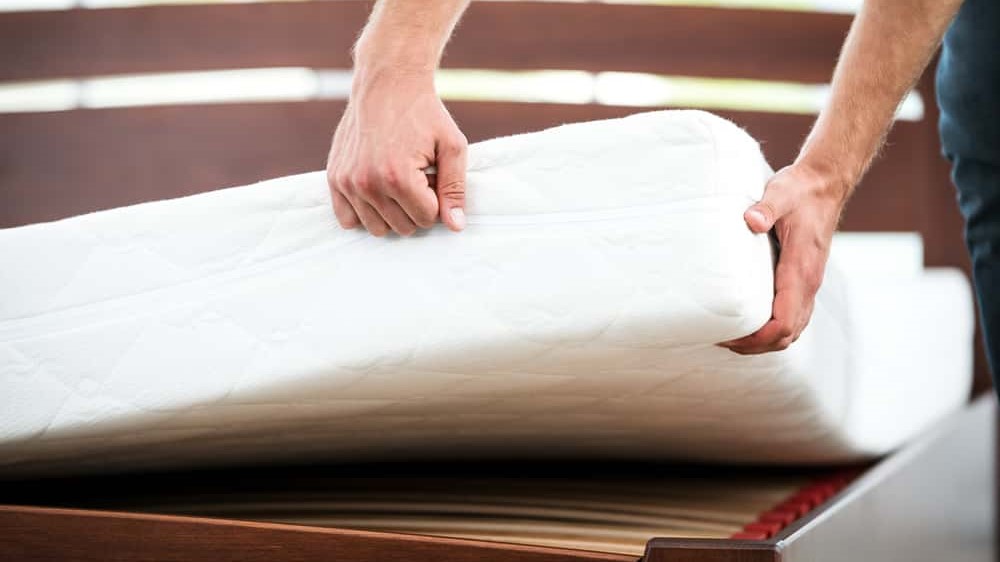 A cosy bed can fix a bad day. However, after using your mattress time and time again it gets dirty and smelly. With time smell can get overwhelming, so it's just normal that you give your mattress proper cleaning every once in a while. 
So, either if you are renting a property, and the mattress on the bed is disgusting, or you've had yours for more than five years, and never thought about cleaning it, we show you how to clean your mattress the DIY way.
---
The Importance of Regularly Cleaning Your Mattress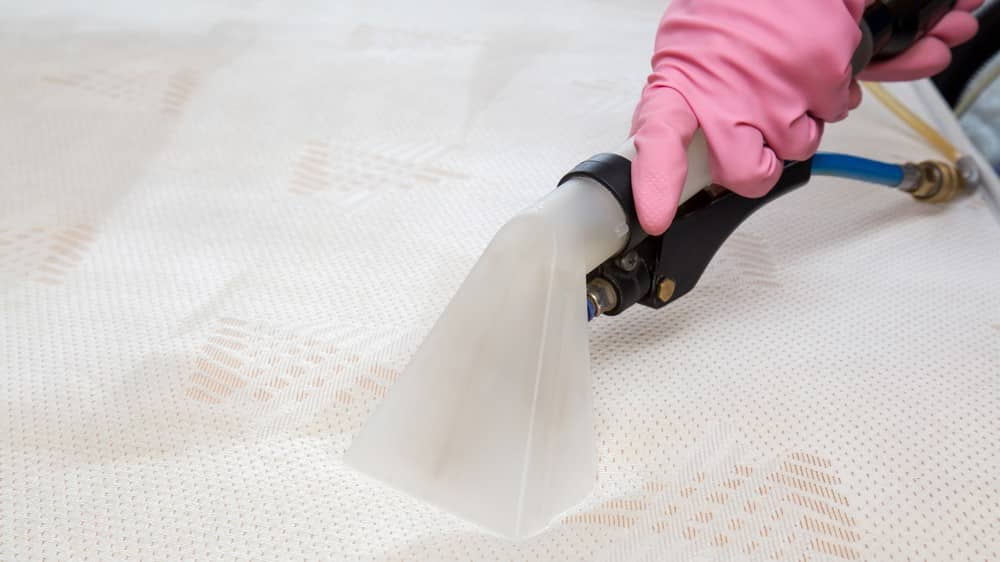 You should clean your mattress once a year minimum. As you sleep on it, the mattress gathers numerous harmful bacteria, and it gets dirty. This can result in you developing different allergies, and can be harmful to people who already have them.
Depending on the climate you live in, your mattress can host up to 200,000 bacteria. Often times some of the bacteria lurking around can have big consequences on your health. Some of the harmful microbes living in your mattress include:
MRSA Superbug

Campylobacter

Fungi and mould

Norovirus
Because health is of utmost importance, we suggest that you perform a DIY cleaning of your mattress at least once a year. Although, it's better to wash it again, after summer, because you tend to sweat more when the temperatures are higher.
If you are moving in a new living space and the mattress is filthy, we suggest that you hire professionals to clean it for you, because their machines are better than the common household vacuum. Or, you can demand your landlord change it.
---
How To Clean Your Mattress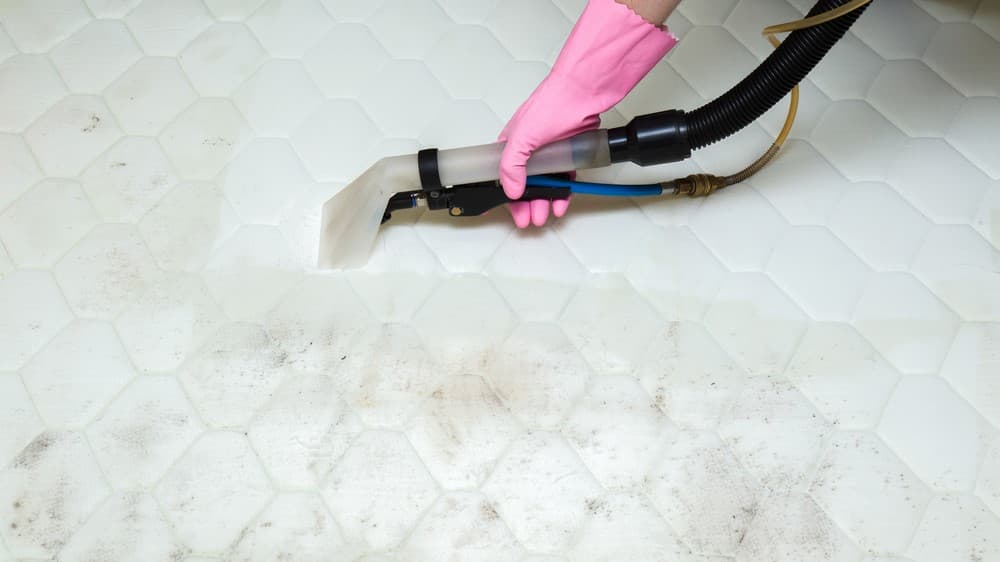 Getting down to business, cleaning a mattress can be an extremely demanding task. Depending on the amount of contamination, you may have to put a bit of elbow grease.
If the mattress is new then it will be just a maintenance cleanse. So, let's get on with the first step!
How to Make a Mattress Cleaning Powder
The making of a mattress cleaning powder is the first step to performing a DIY clean on your mattress.
A mattress cleaning powder is probably the best way to clean yours at home. It's super easy to make and takes almost no time.

In order to create the powder you'll need:
Get the jar and put the ingredients in it. Close it tight, and give it a good shake. Make sure everything is mixed up nice and go grab your shaker lid because it's time to clean the mattress.
How to Apply a DIY Mattress Cleaning Powder:
The first step is to strip the bed of all sheets. (It's the perfect time to use the time to give them a wash in the washing machine.) Grab the jar with the mattress cleaning powder and spread the cleaning mixture on top of the bed.
As this is a DIY method of cleaning mattresses, we suggest that you leave the substance to sit for at least two hours, so that it can do its job.
If you think that this won't clean the mattress enough, we suggest that you use a soft bristle brush and lightly scrub the top of the mattress. Make sure you do this gently, so you don't harm the top of the mattress and the stitching.
After you're done, grab your vacuum cleaner and put it its strongest sucking setting. Put the angled nozzle on and vacuum the powder off the mattress. Do it slowly and make sure that you are vacuuming as much powder as possible.
How to Remove Pee Stains from a Mattress
If you need to clean pee stains from your mattress, we've got you covered. Urine tends to stain mattresses, so we can't promise it will completely get the stains out. What we are sure of is that it will fade them quite significantly, and it will remove any bad odours.
Baking Soda

Vinegar

Paper Towels

Spray Bottle
Grab the spray bottle with the pee cleaning solution and spray on top of the urine stains. Make sure the area is reasonably damp but not soaking wet.Let it sit for five to ten minutes. This is the optimal time for the vinegar to do its magic.
After 10 minutes put towels on top of the vinegar and try to soak as much as you can. This will prepare the mattress for the next step.
The next step is identical to the method we showed you previously. Put baking soda(or your nice smelling mattress cleaning powder) on top of it and let sit for one to two hours. After that, just like above, vacuum everything away.
Spill Stains and How to Clean Them
Everyone deserves a snack in the bed once in awhile. However, eating in bed sometimes leads to spilt liquids on the mattress.
We would suggest that you act fast and remove the bedding. If you are fast enough, this may be sufficient to retain the mattress clean.
If the mattress is stained we recommend that you use upholstery shampoo as soon as possible, and clean the stained area. If you don't have an upholstery shampoo, you can substitute it with liquid soap and warm water.
Getting Your Mattress Cleaned by a Professional
No matter how thoroughly you scrub your mattress and how often you clean it, there is no better way to take care of your mattress than hiring a professional to do it.
They will clean it meticulously with specialised machines and methods. It's the safest bet when you want a healthy sanitised mattress without sacrificing its longevity.
Having a clean mattress is of no small importance for your well being. All kinds of nasty bacteria can hide in it and this may only harm you and your family. Make sure you call a professional that will do it correctly at least twice a year. In-between these times you can do a DIY maintenance with the methods above.
Comments