Last update: 4 months ago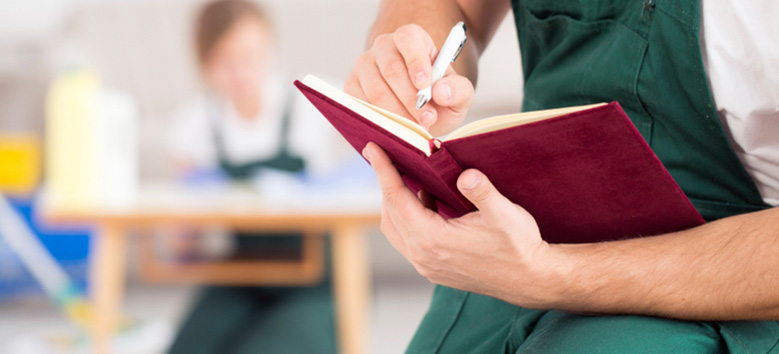 While cleaning isn't to everyone's taste, keeping your apartment tidy is essential. While at times overwhelming, a cleaning schedule can be just the thing you need.
No matter how much time you invest in taking care of your property, you still may find places where dust and dirt pile up because you forgot to clean them.
When you try to keep up with your professional life, taking care of your kids, running errands, cooking and trying to find time for you and your spouse, the cleaning goes to the bottom of the list.
The truth is, cleaning shouldn't be something to frown upon when you have to do it. When you have a schedule, cleaning becomes a quick, daily to-do, that with time you will start doing without paying much attention to it.
Of course, hiring the pro's to handle cleaning for you will free you of all that stress, allowing you more time to yourself. We chatted with our professional cleaners and made sure to create the ultimate apartment cleaning schedule for your convenience.
---
Daily cleaning schedule
---
Kitchen
Wash the dishes (or place them/take them out of the dishwasher)
Vacuum and mop the floor
Wipe down shelves and countertops
Wipe down the stove top, clean spills
Throw out rubbish
Living room
Declutter, tidy up pet and kids toys, documents, etc
Clean coffee tables
Fix and arrange sofa pillows
Bedroom
Make your bed
Put away clothes
Declutter your nightstand
Bathroom
Clean and disinfect the sink
---
Cleaning tasks for every two or three days
---
All rooms
Sweep and mop floor
Tidy up and put away books, magazines, DVDs etc
Kitchen
Clean appliances from the outside (fridge, oven, microwave, dishwasher, coffee machine)
Clean and disinfect sink
Clean and disinfect countertops

Bedroom
Fold laundry and put away clothes
Bathroom
Clean hair out of drains
Scrub shower and bathtub

---
Weekly cleaning schedule
---
All rooms
Vacuum and mop all floors (don't forget under the furniture)
Wipe out all surfaces with a microfiber cloth and all-purpose cleaner – TVs, shelves, tables, lamps etc.
Take out the trash in every room

Kitchen
Clean the refrigerator and throw away expired or spoiled food
Clean inside oven, microwave, coffee maker, toasters
Clean dishwasher
Wipe shelves, cabinets and drawers
Bathroom
Clean the faucets,shower head and shower track
Change floor mat, rugs and wastebaskets
Clean and disinfect toilet, plunger and toilet brush
Wipe down cabinets and vanity stand
Clean the mirrors
Mop the floor
Bedroom
Dust all surfaces in the bedroom – nightstands, mirror, dresses, lamps, decorations etc
Change sheets and linens
Clean the floor
---
Monthly cleaning schedule
---
All rooms
Steam clean carpets
Replace air filters
Dust walls and corners, remove cobwebs
Clean remote controls
Clean upholstery – couches and armchairs
Clean windows and doors
Clean door mats
Kitchen
Dust the high surfaces, on top and behind the appliances
Wash the kitchen cabinets and shelves inside and out
Deep clean refrigerator, oven, microwave,dishwasher, coffeemaker, toasters
Deep clean and disinfect the sink
Dust off the blinds

Bathroom
Clean tile grout to floor and walls
Replace toothbrush heads
Wash out all drawers and shelves inside and out

Bedroom
Wash pillows, beddings, cushions and blankets
Clean mattress
Cleaning Supplies
Wipe down the vacuum cleaner, change bags if needed
Clean trash cans
Wash and air dry brooms and brushes
---
Once or twice a year cleaning schedule
---
All rooms
Clean out fireplace
Wash out shoe shelves and cabinets
Dust vest and ceiling fans
Clean drapes and curtains

Kitchen
Clean and organize pantry, throw away expired and old items
Clean grease from exhaust hood
Bathroom
Clean inside drawers and cabinets
Throw out old cosmetics,medicines and other product
Clean the clogs
Outside
Sweep and wash porches and patios
Clean the gutters

---
---
Tips to keep your house clean with less effort
---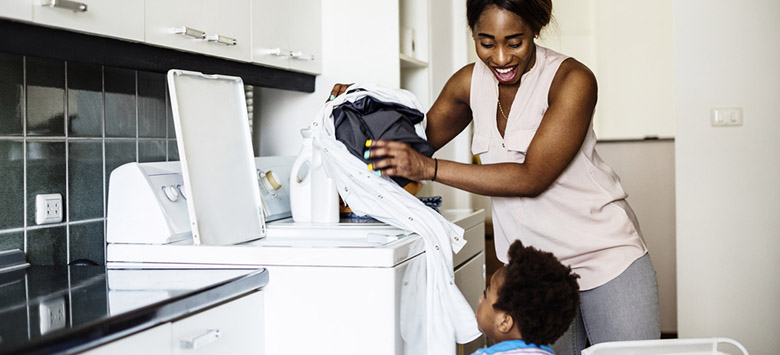 Imperfection is OK
Some days you can't do it all. And that's OK. It's fine to have some days when the kid's toys are lying all around the floor, the pile of dirty clothes is stacking up, or the dirty dishes are still in the sink.
Finding some time to relax with your loved ones after a long stressful day at work is beneficial for you physically and emotionally. Leave everything for tomorrow. Nobody will judge you for it.
Prioritize and combine chores
When you only have a small amount of time to clean, it's best to prioritize. Pick things you use more often and can get dirty really fast. When vacuuming the kitchen floor, don't just stop there. Vacuum all rooms. The same goes for dusting surfaces.
It'll take some extra time, but in the end, it'll be easier not to have to take out the vacuum cleaner every single day for different rooms, and you'll save time in the long run.
If it takes less than 5 minutes, clean it now!
Just finished your lunch? Clean your dishes instead of letting them pile up in the sink. Wipe out the bathroom tiles after you take your shower. Make your bed when getting up. Spilt something on the countertop? Wipe it away.
Taking care of these small things will ease up your cleaning schedule lately, and you won't even notice you took care of them, as it only took you a couple of minutes.
Keep the cleaning supplies where you use them
Separate and store the cleaning supplies in the room you're using them. This way, it'll be more likely to find yourself cleaning the room, and you can take care of spills and spots as soon as they appear.
It's probably not the best idea to keep cleaning supplies in your bedroom, though. But you can separate the supplies between your kitchen and bathroom.
Clean from top to bottom
Be smart when cleaning to save some time during the process. Start from the top and work your way down to the bottom. This way, the dust won't fall on your freshly cleaned floor. Start from the top of your highest shelves, then clean counters, desks and tables and leave the floor for the end.
Hire a professional cleaner
People today have more responsibilities than just taking care of the household. You have career opportunities, businesses and goals you strive to achieve. Admitting to yourself you can't do it all every day is normal.
Everyone needs a little help from time to time. Hiring a professional cleaner doesn't mean you are lazy. It means that you value your time and health. If you struggle to find time to clean the house because of deadlines or a dream trip, hire a housekeeping service and keep your mind sane.
Keeping your house clean and fresh doesn't have to be overwhelming. Print out the apartment cleaning schedule we created, put it on your fridge and become more productive with your cleaning processes.
Do you need a helping hand?
Hire a professional cleaning team!