Last update: 3 months ago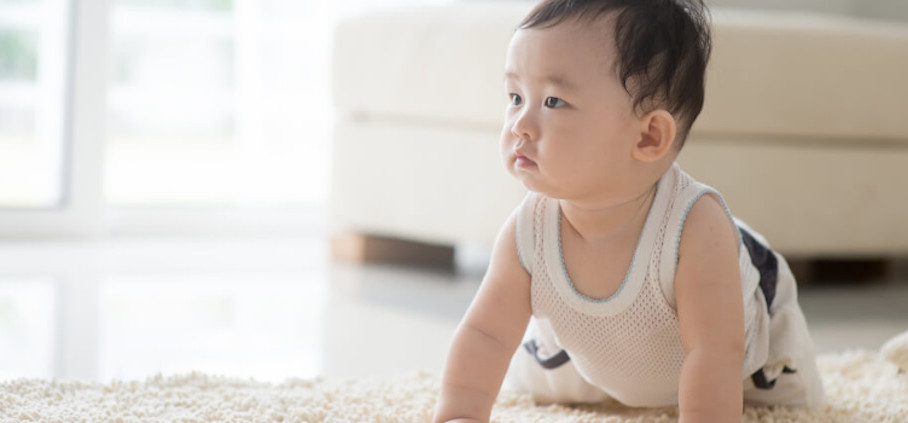 Shag rugs are quite popular these days and getting one for your living room or bedroom will bring a cosy feeling. The stylish rug will spruce up the look of the room and walking on its deep pile will be a real pleasure for your feet. However, things are not as optimistic when it comes to cleaning. Some shag rugs are quite delicate and may be damaged even by vacuum cleaners, as well as by the wrong cleaning techniques.
Therefore, below we will list all the right ways to keep your shaggy rug clean without risk of damage, so you can enjoy it for longer. Are you ready to learn some carpet cleaning tricks? Let's begin!
How to best clean your shag rug:
What is a shag rug?
It's easy to recognise a shaggy rug thanks to its long and fluffy fibres. Although the first pieces were made from wool entirely, today different other materials are also used to diversify them. In addition to wool Flokati and Noodles shag rugs, there are also synthetic and even leather shag rugs available. While the former are original and colourful, a specialised carpet cleaning will most certainly be needed to get them properly cleaned.
One important thing to keep in mind, especially if you are still wondering what kind of shag rug to get for your home, is the thickness of the fibres. The thicker and further apart the fibres are, the easier it will be for dirt to penetrate and get stuck into the rug's structure. A shaggy rug with longer and thinner fibres will be a bit easier to clean.
Although this may make you think twice before getting such a rug for your place, consider the following pros and cons before making a final decision:
Shag rugs advantages:
It can brighten up any room's interior decor.
Provides comfort to your feet thanks to its fluffy material.
A shag rug will keep you warm when temperatures drop.
When made from natural materials, these types of rugs can last for years.
Shag rugs disadvantages:
As mentioned before, shag rugs are high-maintenance, which is their biggest disadvantage.
Because of their structure, dust mites, dust particles and other allergens are easily trapped into the fibres, which can be dangerous for more sensitive people and kids.
Constant foot traffic often leads to shedding, especially with freshly installed shag rugs and carpets. Even though this is temporary with new carpeting, it can still be annoying.
How to clean your shag rug the right way
Your shag rug deserves the best care and while it may require a bit more attention than other types, your effort will certainly pay off in the end by extending the fabric's lifespan. There are several ways you can clean your shaggy rug and it all depends on how much foot traffic it gets, its fibres density, etc. Here they are:
Shake daily
Simple but effective a good shake can immediately free your plush rug from debris and dust. Even better, it will prevent grime from accumulating into the fibres and make maintenance easier, if you do it on a daily basis. A small rug is easy to shake a few times by hand, but for a larger shag carpet, you will need a beater.
Vacuum once to twice per week
No worries, you can vacuum your shag rugs. Though, because of the long pile, you will have to keep 3 things in mind before grabbing the vacuum cleaner.
Leave the beater bar on and use the highest volume.
Vacuum both sides of the shag rug to eliminate all grime.
Provide extra grooming by using a rake or upholstery vacuuming attachment if the rug's label instructions allow it.
While some people avoid using the beater bar due to the risk of shedding, it can actually help keep the fibres fluffy and presentable. Still, not all shag rugs are made the same and if you notice any shedding on your piece, avoid using the beater bar. Speaking of shedding, do not rush to pull at it. Instead, always use scissors to cut it.
Shampoo once a month
One of the most common concerns is whether shag rugs can be shampooed. Well, they can or at least most of them. Just to stay on the safe side, always check your rug's label to see if your piece can tolerate moisture or you should stick to dry carpet shampoos instead. If you can't find them there, you can always look up the manufacturer's site. Another option is to contact a certified carpet cleaning pro who can also tell you whether your piece is suitable for specialised steam or dry carpet cleaning.
When your shaggy rug gets dingy, this is what you can do to give it a good wash (if the fibre allows it!):
Collect all grime with the vacuum cleaner.
Fill a container with lukewarm water mixed with suitable rug shampoo.
Let your shag rug soak well until it releases the grime.
Give the piece a good rinse with cold water.
Get as much of the water out and let it sundry.
Bonus Tip: How to spot clean your shag rug
We have a few more tips for keeping that shag rug spotless. Before that, however, we have a few reminders for you. First, never leave the cleaning for later. As soon as a spill happens, you have to grab your cleaning kit and get to work. Of course, the circumstances are not always convenient, but the less time you lose before treating a stain, the better. Second, do not rub into the stain because you risk spreading it even more. Whether you use a microfiber cloth, regular rag or kitchen towel, press and blot several times to absorb as much liquid as possible.
And here is how you can proceed with the spot treatment:
Treat older stains directly with a specialised dry stain-removing agent. Some classic natural homemade cleaners like water+white vinegar or water+liquid soap+vinegar should be enough to handle fresh staining.
Let the product sit for a while until it breaks down the spot.
Vacuum the dry stain remover or rinse with clean water to get the stain out comppletely.
Give your shag rug a professional deep cleaning
Spills happen, no matter how careful we are. However, they can be a real nightmare when it comes to shag rugs, which long fibres are prone to absorb liquids very fast. The more time a stain has to form and penetrate the rug, the bigger the chance of permanent damage. Still, do not be in a rush to replace your shaggy rug just yet.
We, at Fantastic Cleaners, will give it our best shot to free your piece from all forms of dirt. Our specialities are both hot water extraction cleaning and dry carpet cleaning, so you can be sure that your shag ( or any other type of rug ) will be in good and experienced hands with us.
Your professional carpet cleaner is just a click away!
Hire a professional cleaning team!
Takeaways
A shag rug is a high-maintenance piece, so be prepared before you invest in one.
Shag rugs, as well as carpets, may not be suitable for people with allergies because of their ability to easily detain dust particles and debris deeply into their fibres.
Always check your shag rug's label before a cleaning.
Shake your rug often, but also don't forget to vacuum with rake, upholstery attachment or another suitable attachment.
It is better not to experiment too much with store-bought stain removing detergents or you may damage the shag rug's fibres. Cleaning by a specialist can save you both the complications and the manual work.