Solar panel cleaning in Sydney
Proven solar panel cleaning techniques
Trained and experienced cleaners near you
Unmissable perks for Fantastic Club members
Flexible appointments, all week round
Request a Quote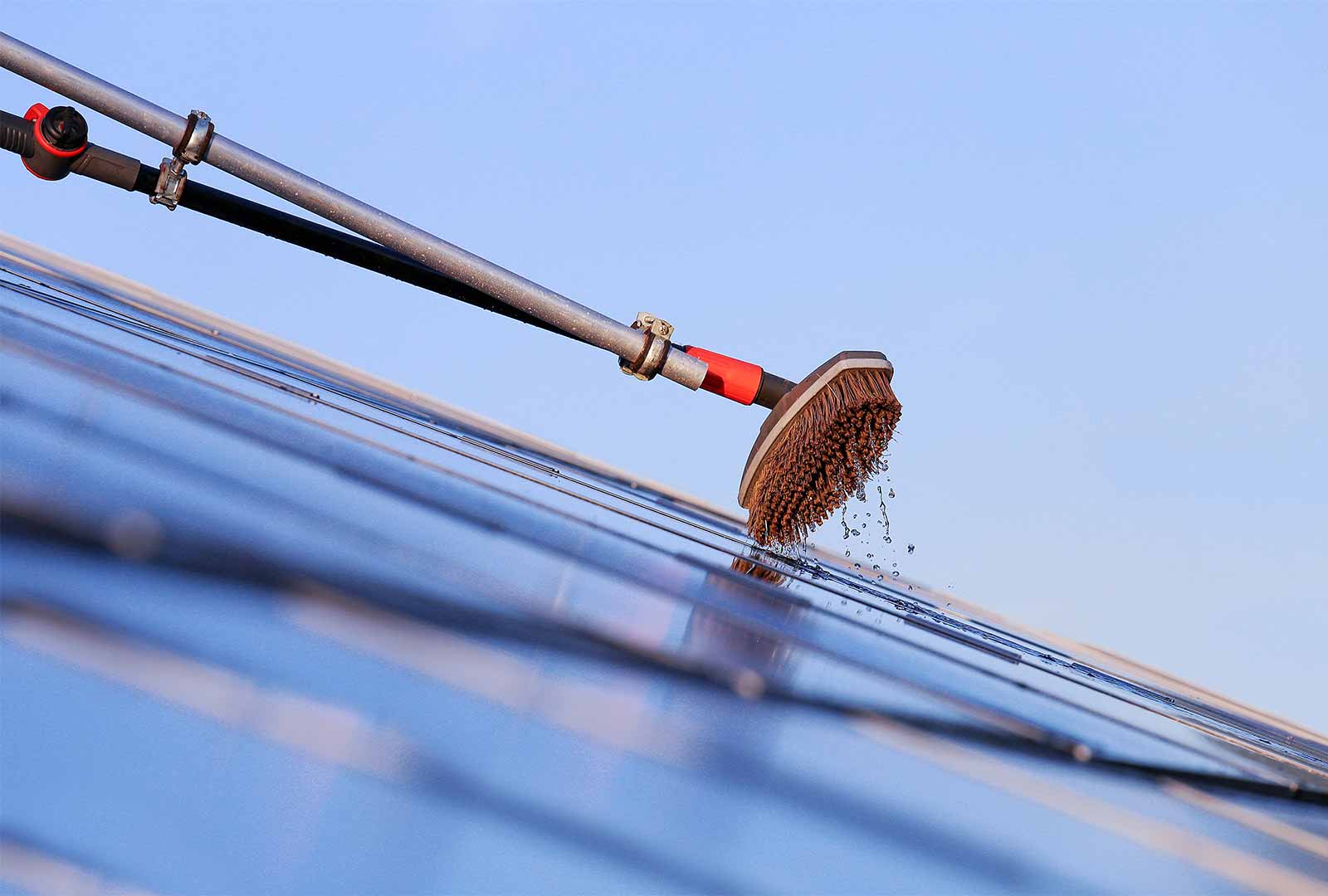 Premium solar panel cleaning in Sydney
Maintaining your photovoltaic solar panels clean and debris-free is key if you want your eco-friendly energy supply system to operate efficiently, that's for sure! Rain can wash away the dust, of course, now and again, but hard particles and sticky animal or bird droppings will need a bit more elbow grease, in order to be removed. Sometimes, fallen leaves, tree blossoms and pollen can also end up on your solar panels, which should be properly cleaned with professional equipment.
Well, Fantastic Cleaners Sydney is just the right company for you because we work with fully vetted and reliable solar panel cleaning technicians, who deliver our services locally and can help you out anytime. They apply effective and environmentally friendly cleaning methods, in line with your own Nature-conscious efforts to provide your home with energy from a renewable source.
Get an instant quote
Why choose Fantastic Cleaners Sydney for your solar panel cleaning needs
Fantastic Cleaners has a long experience in delivering various cleaning services in the area to businesses and residential clients alike. And solar panel cleaning is one of the more specialised services that we offer. So, on that note, it's best if you resort to professional help on a regular basis to make sure that your sustainable energy supply is not affected by dirt accumulation on the panels.
So, why opt for our expertise and what will you get by hiring us?
Saving you time and effort, as DIY solar panel cleaning is not an easy task;
Regular solar panel maintenance options;
Delivering both window cleaning and solar panel cleaning at the same time, upon request;
Helping you enjoy a more efficient renewable energy system, with a prolonged lifespan;
Online booking procedures in a matter of minutes - use the booking form or the GoFantastic app;
Fantastic Club benefits - subscribe for a year to have access to various exclusive perks;
Helpful customer support team at your disposal.
Contact us now to book a professional solar panel cleaning service!
Get an instant quote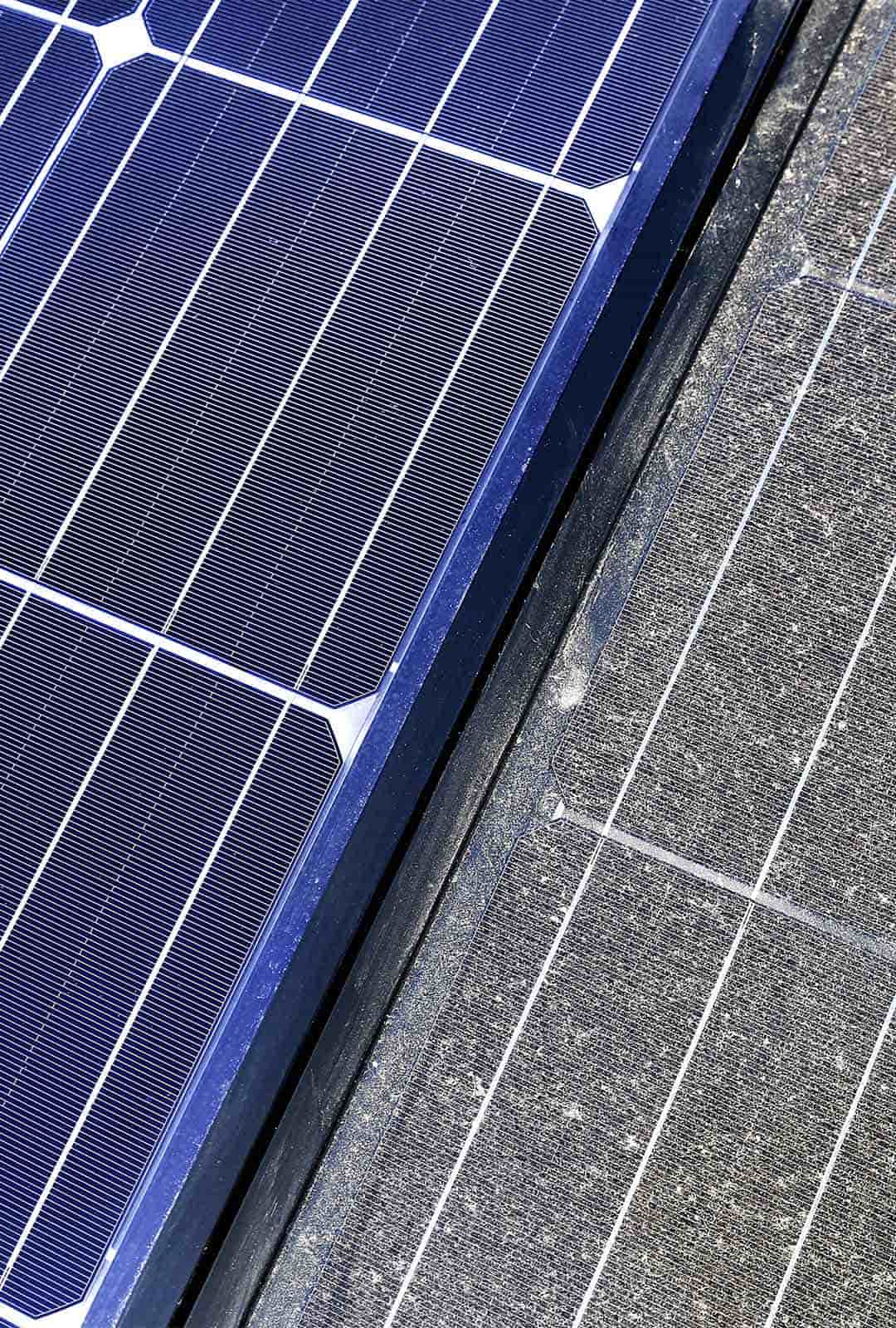 Our solar panel cleaning process, explained
On your appointment day, we'll assign a team of two solar panel cleaning specialists for maximum efficiency and safety.


They will arrive at your address in Sydney and inspect on-site the location of your solar panels.
The experts will use a professional water-fed extension pole cleaning system, which can wash your PV solar panels with high-standard results.
The equipment can also be used to clean exterior windows, too. It operates with purified water, which will leave your solar panels gleaming and without any streaks, after drying out naturally.
The cleaning team will apply strong attention to detail while removing all debris and build-ups from the panels.
With the help of the brush attachment of the water-fed extension pole and the purified water, your service providers will ensure that any animal waste and dirt particles are cleaned off your solar panel system.
The result will be a more effective energy supply for your property and a prolonged life of the delicate PV panels.



Get an instant quote
Frequently Asked Questions
Q: How often should I clean my solar panels?

A: The rule of thumb is to resort regularly to a professional solar panel cleaning service, every 6 to 12 months. Naturally, if you notice that your renewable energy system doesn't operate as it should, it might be worth checking if the culprit behind this is a dirty solar panel or two.

Q: Do you clean window glass panels, as well?

A: Yes. We offer exterior window cleaning services in Sydney, which are performed with the same equipment used for solar panel cleaning. So, you can easily book both services at the same time and have your windows and solar panels washed on the same day.

Q: Is there a scenario when you cannot clean my solar panels?

A: If the specialists cannot reach for some reason your solar panels with their extension pole equipment, and even with the use of a ladder, then they'll let you know about this while on-site.

Q: Do you operate on weekends?

A: Absolutely. We work all week round, even on public holidays.