Roof cleaning services in Sydney
Removes mould, lichen and moss
The service is performed by skilled local professionals
Seven-days availability, including on public holidays
Fast online booking process
Request a Quote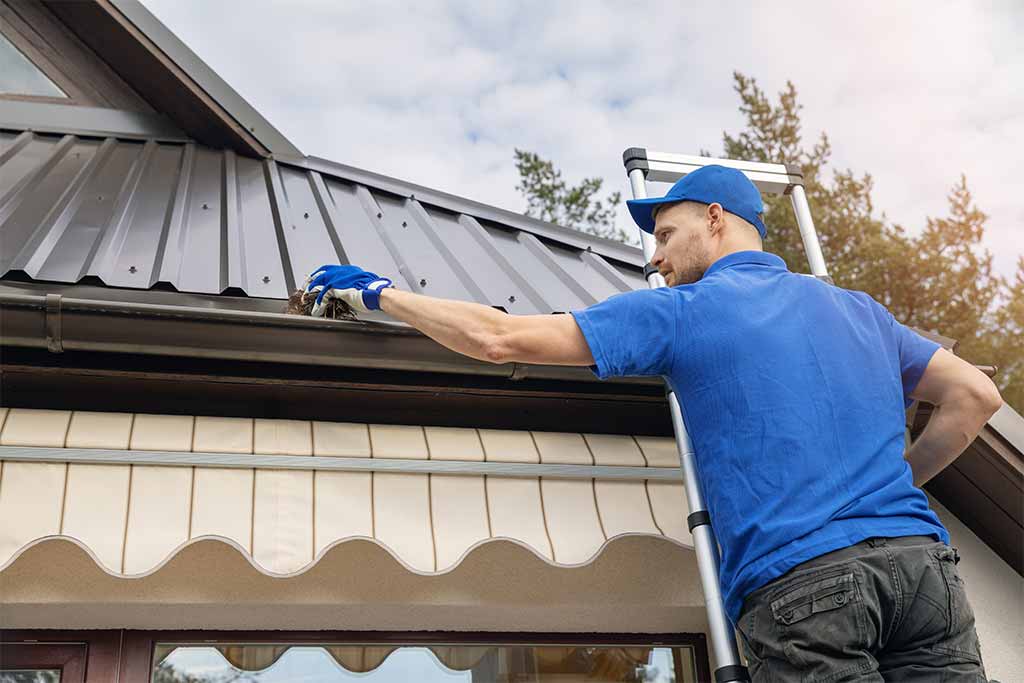 A quality roof cleaning service in Sydney
Your residential or commercial property's roof is one of the last places that gets the attention it deserves. However, mould, lichen, moss and other contaminants can create not only an unsightly look for your roof and home, but also lead to damage and leaks that penetrate through and cause all sorts of issues inside your home or place of business. This should be avoided by resorting to a professional roof cleaning service. Choosing Fantastic Cleaners for your roof cleaning service is the right decision, as you'll be greeted by friendly professionals who are vetted and fully insured.
Get an instant quote
Why you need a roof cleaning service
Your roof is a specialised part of your home that requires attention from time to time. This is especially the case as mould and lichen can settle on it, leaving it looking unsightly. What's more is that these build-ups of fungal growth, as well as the accumulation of dust and dirt, can often lead to structural damage to the roofing material, which can easily result in leakages indoors. This, of course, will lead to costly repairs further down the road. To avoid such costs, it's better to take preventative steps and have your roof cleaned professionally by the experts.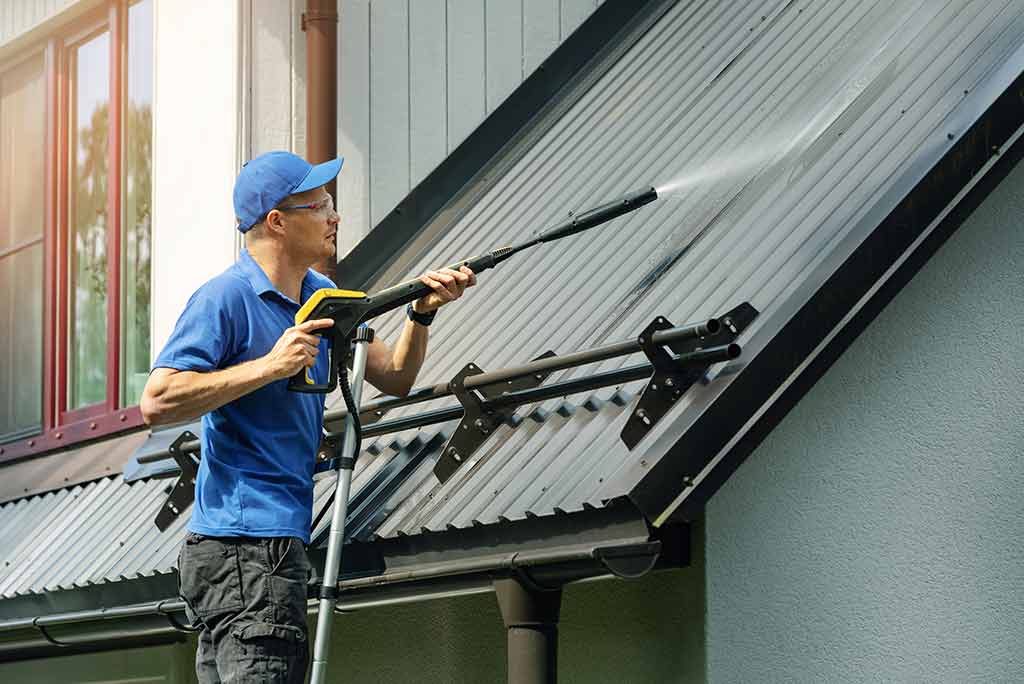 How the roof cleaning service is done
The roof cleaning service in Sydney starts off with a simple booking. You can do so easily online, via our app or by giving us a call.
Once a date and time have been scheduled, the Fantastic Cleaners' professionals will arrive at your property, fully equipped with the right tools and ready to start working on your roof.
They'll inspect the roof for any damage, the presence of mould and lichen, as well as moss, which can expose your roof to rot. This can further contribute to leaks and internal as well as external damage.
Once this has been done, the pros will get to work, removing any mould and algae accumulations, general dirt and debris with their powerful high-pressure equipment, in order to ensure that your roof is in good condition. They'll also make sure to adjust the equipment to the right pressure setting to ensure the correct procedure is followed for your specific roof type. Note that this will prolong its lifespan for the long term.
If you have any questions, you can feel free to ask the pros for any advice on the future maintenance of your roof.
Frequently Asked Questions
Q: When can I book my roof cleaning service?

A: The Fantastic cleaners are available all year round to give you the best roof cleaning service for your home, seven days a week, including public holidays.

Q: How can I make a booking?

A: Booking the roof cleaning service is easy. Get in touch with us using our app, go online or simply give us a call.

Q: Can I combine this service with something else?

A: Yes, absolutely! You can choose to combine roof cleaning with pressure washing, driveway cleaning, window cleaning etc.

Q: Are the people you send over insured?

A: All the Fantastic Cleaners' pros are fully vetted, insured, thoroughly trained and experienced in their jobs, so you can expect only professional service.