Expert local cleaners - Lane Cove's professionals waiting for you!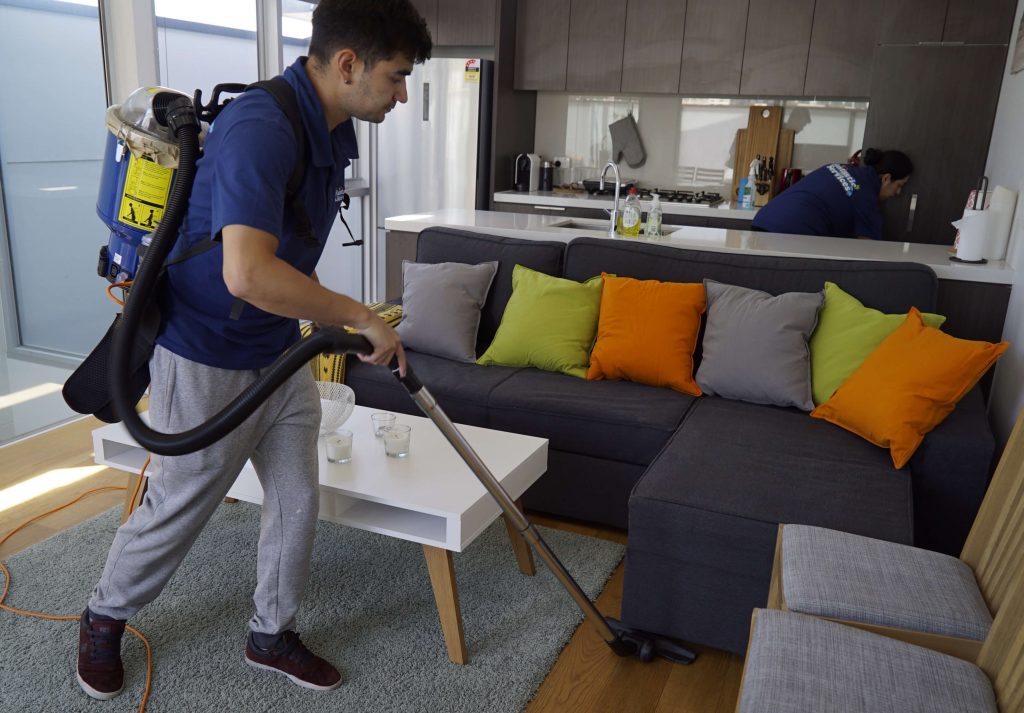 If you need help with your daily chores or just a good cleaning before a family gathering, look no further than Fantastic's professional cleaning services in Lane Cove. We offer a number of general and specialised cleaning services so that you can give your time to the people that matter and still enjoy high-quality results.
Why go with Fantastic Cleaners in Lane Cove
If you are still wondering whether we are the right company for you, here is a shortlist of all the things you will benefit from:
We work only with local cleaners, so by supporting us, you will be supporting your community!
You can schedule an appointment over the phone or by using our user-friendly online booking form.
There is a 24/7 real-time Customer Service team that will always help you, should you need it.
You get to choose a maid that you like and keep her for all the housekeeping appointments in the future. It's not working out? No problem, you can always switch to another one!
We have a flexible schedule with available cleaners every day of the week, including weekends and public holidays!
You can combine a number of services to save up money.
What are the cleaning services that we offer
As we mentioned earlier, all of our cleaners are specially trained to take care of both commercial and domestic properties. And both of those we provide a single one-off cleaning option and a regular cleaner.
An hourly-based service that can be performed by a single person or a team, depending on your wishes. They will work according to your own priorities. Professional detergents and equipment included in the price. If the time allows it, you can also extend the service.
Book a cleaner to come to your property on a regular basis. You choose the day, the time of the service and the frequency. Have the same maid take care of the cleaning every time. You can fully customise the service - the hours that they work, the priorities, etc. The maid can have her own key so you don't have to be on the property each visit. You can skip sessions whenever you want to.
Combine your services to save money
Book a one-off cleaning with a carpet cleaning and receive a discount on the final price.
Add the cleaning of the outside windows as well for a small extra price to your one-off cleaning.
Upholstery and mattress cleaning can also be cleaned for an extra price.
Schedule a hard-floor cleaning if your flooring needs some extra loving and just vacuuming is not enough.
Frequently Asked Questions
Q: What will the regular cleaner take care of exactly?

A: The maid will always work according to your own priorities. If you need the kitchen cleaned and don't mind the living room so much, then she will take care of the kitchen first. A cleaner will mop, vacuum, dust, polish, empty the bin bags and replace them with new ones, remove cobwebs and upon special request do the laundry, iron and wash the dishes.

Q: Can the same cleaning team do my carpets, as well?

A: No problem! We have cleaning teams that also have a carpet machine and can do both services on the same day. This way you will save money and time!

Q: Can I change my regular cleaner?

A: Of course you can. If things don't work with the one initially assigned, you can always change to someone else and find your perfect match. Just call our Customer Care department and they will arrange everything.

Q: Can the cleaner cook or take care of my children?

A: This is something that we do not offer for our domestic regular service.
See what our clients have to say: