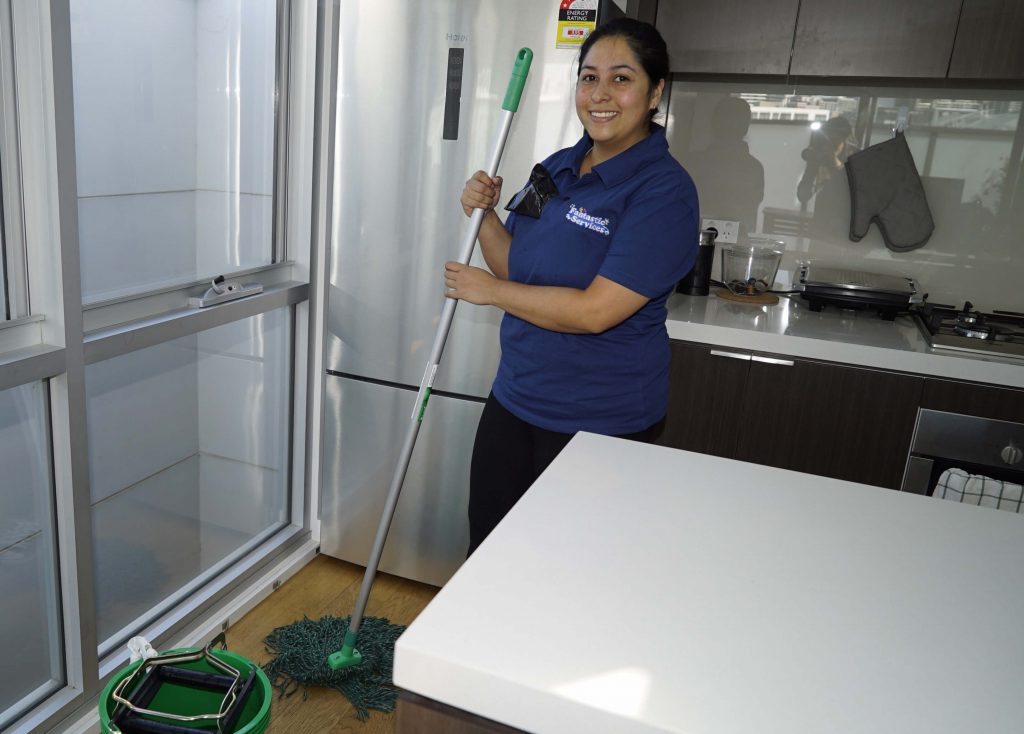 Why devote your precious weekends to doing any housework, when you can do so much in Bondi, even if you're not an enthusiastic tourist but have lived here all your life? Just get professional and fully trained and insured cleaners to help you with all the time-consuming chores! And start to enjoy life more! We provide a range of specialised and general cleaning solutions, which can be tailored to your family lifestyle and timetable, individual requirements and your specific property needs.
Why entrust your chores to the Fantastic skilled local cleaners in Bondi
Here's the thing. We are determined to offer to our clients, like you, more for their money. So, check out what you'll get by scheduling a domestic cleaning service with us:
We provide all the equipment and detergents at no extra cost.
We offer permanent lower rates when you subscribe to our membership programme.
Our service availability is 7 days a week, including national holidays.
There's always a helpful customer service adviser, available to answer your queries.
We make sure to regularly update our attractive seasonal special deals.
We personally interview and vet each local cleaner before they join our team.
Booking a service with us is easy - just fill the form online.
What our house cleaning solutions are all about
Well, we all know what the cleaning of an entire property entails. One goes around the house with a vacuum cleaner, room by room, removes cobwebs, cleans sofas and other upholstered items, dusts surfaces and furniture, etc. Then, the bathroom and kitchen are addressed by wiping surfaces, cleaning storage units, sanitising fixtures and appliances and so on. But with Fantastic Cleaners Bondi, you get the option to order deep cleaning assistance (the so-called one-off or spring clean) that involves disinfecting specific areas in great detail, as well, upon request. This means that you can request thorough descaling/de-liming of bathroom tile surfaces, chrome fixtures, kitchen and bathroom tapware, sinks, bath, shower units and more. Or you can have all the windows washed on the inside if this is what your home most needs. Last but not least, imagine the dirt and dust behind or under furniture and kitchen appliances - those areas can be also deep cleaned, of course. The other type of our hourly domestic cleaning services involves a maid coming to do some light housework and tidy up your place on a regular basis. You choose the number of hours you want to book for your housekeeping service, according to your individual cleaning maintenance needs. Again, you can personalise your service by prioritising chores on your list, whether you wish the housekeeper to clean only particular rooms or ask them to ensure that your plants are always watered. You can also change individual cleaning tasks from time to time, as long as you let the cleaner know in advance.
Save money by getting more done around the house
Yes, you can get specialised cleaning services with us at lower rates if you order them together with your general cleaning service:
Need your outside windows to be washed? Book our expert window cleaning service!
Improve your sleep by ordering professional steam cleaning of your mattresses!
Unhappy with your stained sofa or tired-looking carpets? Schedule our deep carpet cleaning or upholstery cleaning service!
You can extend the life of your oven and enhance the taste of your meals by booking our deep oven cleaning and detailing solutions.