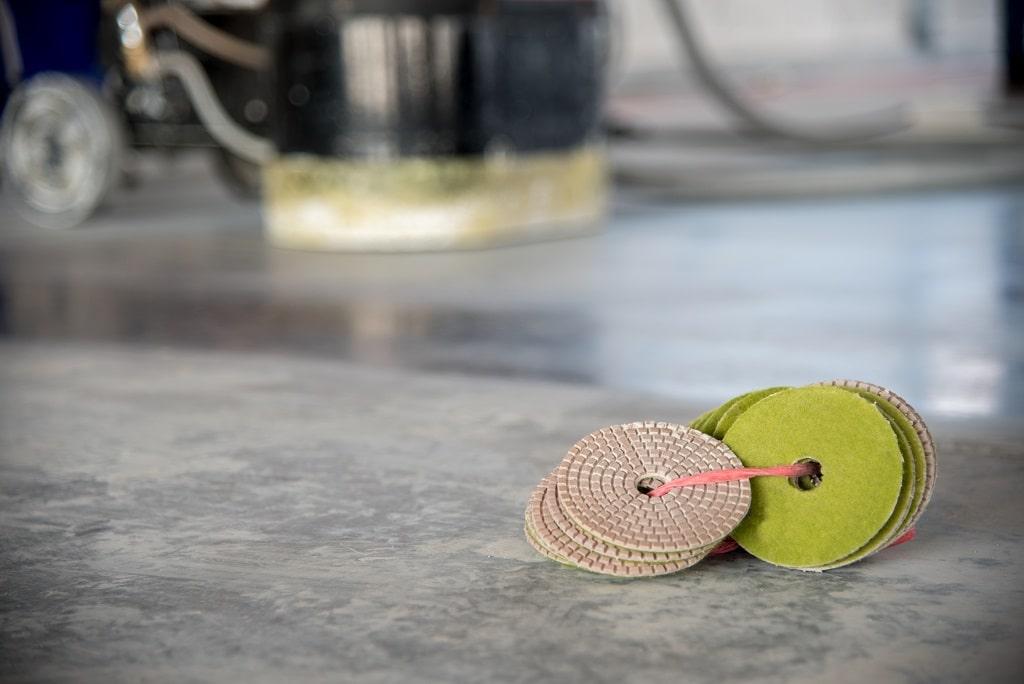 Time-saving Tile Stripping and Sealing Services in Perth
Does your kitchen tile floor look dull and lacklustre? Fantastic Cleaners can help you restore it to its former glory. We offer professional non-time-limited floor stripping and sealing services, suitable for both business and residential clients in Perth.
We entrust the job to a team of fully qualified and insured franchise partners who have proven expertise and experience in providing hard floor maintenance. They use advanced equipment and quality products from reputable suppliers to deliver excellent results.
We operate seven days a week, so you can book your floor restoration session for a day and time that fit your schedule, including Public Holidays. To request a service, simply complete the online booking form with your details, call us or use the live chat to get in touch with us.
Get an instant quote
The Benefits of Protecting Your Floor with a Sealant
Most types of hard floor surfaces will benefit from being sealed/resealed for a number of reasons. Unprotected surfaces made from ceramic tiles, limestone, marble, terracotta, terrazzo, vinyl, etc. can be stained or scratched easily, leaving you with a damaged looking floor and a wasted investment. You will experience a similar outcome if you delay resealing your flooring, once the old protective layer has weakened or cracked.
The pros of safeguarding your floor by applying a sealant to the tiles and grout include:
Stain resistance - Whether installed indoors or outdoors, a sealed floor will be protected against oil stains, spillages or wet weather conditions.
Easy maintenance - Washing an additionally protected hard floor is a breeze.
Protection against damages - Furniture marks, scratches, as well as wear and tear from heavy traffic, are brought to a minimum when the surface has been sealed with a suitable impregnator or a topical sealant.
User safety - Some protective floor products are specially designed to provide the surface with anti-slippery properties.
Desired appearance - A matte/gloss finish or a specific hue of colour are often achieved if a specific type of sealer has been applied.
Prolongs lifespan - Another added benefit of a sealed floor is that its durability is increased by tenfold.
Get an instant quote
Hassle-free Tile and Grout Sealing Service in 5 steps
The Fantastic floor specialist will arrive at your property fully equipped and prepared to complete the service. He will follow company-set procedures to ensure that the task is completed up to the highest standard. Here's what to expect:
The technician will inspect the condition of the floor, confirm the area size with precision and discuss your options, regarding the type of protection that needs to be applied.
The old sealer will be removed by using a specialised machine and a stripping solution, which helps dissolve the old layer.
The expert will then apply a neutraliser on the surface, which will be rinsed subsequently and left to dry for about half an hour.
Two to three applications of the selected sealing solution will be performed. The drying time between coats is about 30 minutes.
Upon request, your floor can be additionally polished with a buffing machine at extra cost.
Newly installed tile or natural stone floorings can be also sealed, where the surface is only washed before the sealant is applied.
Get an instant quote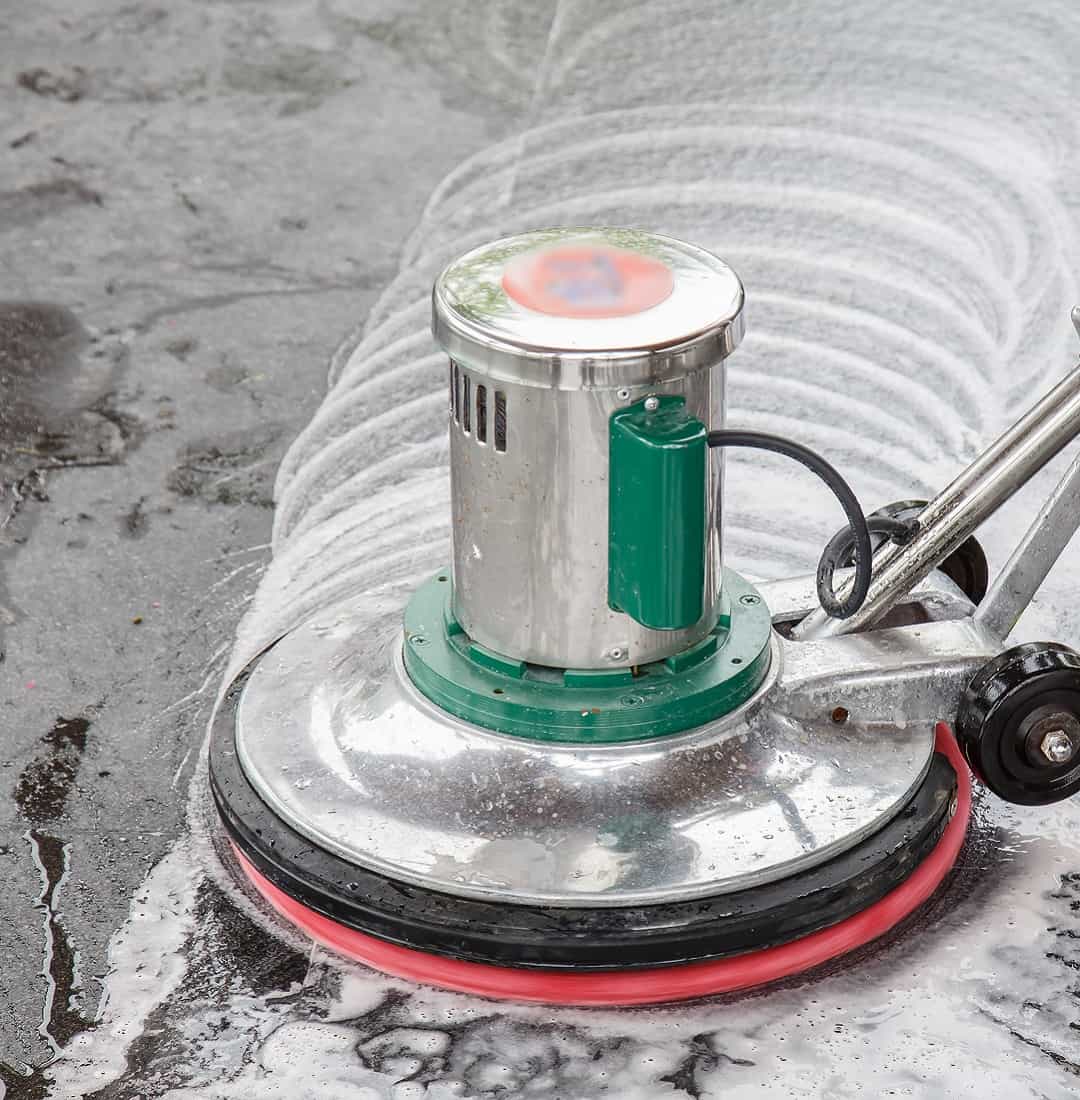 Frequently Asked Questions
Q: Do I need to provide anything for the service?

A: The floor area needs to be free of any furniture. If you need help with moving light items from the room, the technician can help you with that.

Q: Do tiled walls need to be sealed?

A: Sometimes. Kitchen splashbacks or bathroom walls, made from a porous material, are best sealed to protect the surface against oil and water stains.

Q: What sealant should be used for a vinyl floor?

A: This will depend on what look you want to achieve (matte, gloss, high gloss), as well as on the traffic the floor endures on a daily basis. The floor technician can advise you on your best options.

Q: Do you polish the floor after it has been sealed?

A: Upon request, your floor can be buffed for a better polished look. Additional charges apply.
Q: Can you seal a small patio area outside?

A: Yes. The technician will use an exterior sealant to protect your outdoor paved area.

Q: Do I need to air the place after a solvent-based sealer has been applied?

A: Airing the room will help with the drying process. Strong odours, emitted from any VOCs that may be present in the solution, will be also reduced.

Q: I'm not sure how to measure the floor area. Can the technician do this for me?

A: You can multiply the width by the length of the surface area and get an idea of the floor size. Still, the floor maintenance specialist will confirm the exact measurements of the area on site.

Q: Can you seal the surface without stripping the old layer?

A: Technically yes. However, stripping the old sealant will ensure a better contact between the surface and the new protective solution. Also, several layers of old and new sealing solutions will give the surface an unattractive and plasticky look.
See what our clients have to say:
Meet our Fantastic Family