Expert gutter installation or repair services in Perth
Done by experienced local specialist
Can be booked for both commercial and residential properties
Industry-grade equipment and tools
7-days-a-week availability
Request a Quote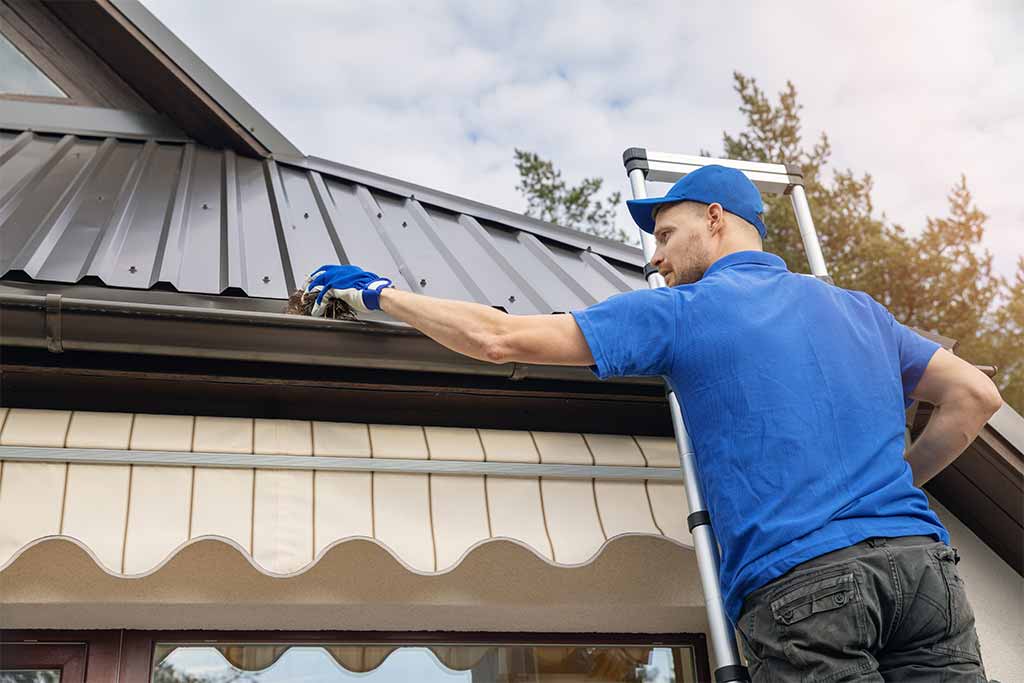 Whyis the quality of your gutter system important?
Gutters are important to your home, because they protect your walls and roof from environmental damage, such as damp or decay. That's why, when you need gutter installation or replacement, you should hire professionals who will have the required tools and experience to fix your gutter system.
Also, not all gutter replacements and installations are the same - some gutters have specific industry standards and designs that require the process to follow specific guidelines. Any DIY project can lead to a failing gutter system and flooding - that's why we at Fantastic Cleaners work with the most experienced technicians. You can trust that our workers have the needed know-how to install or replace your gutters and make sure they are up to the highest standard.
Get an instant quote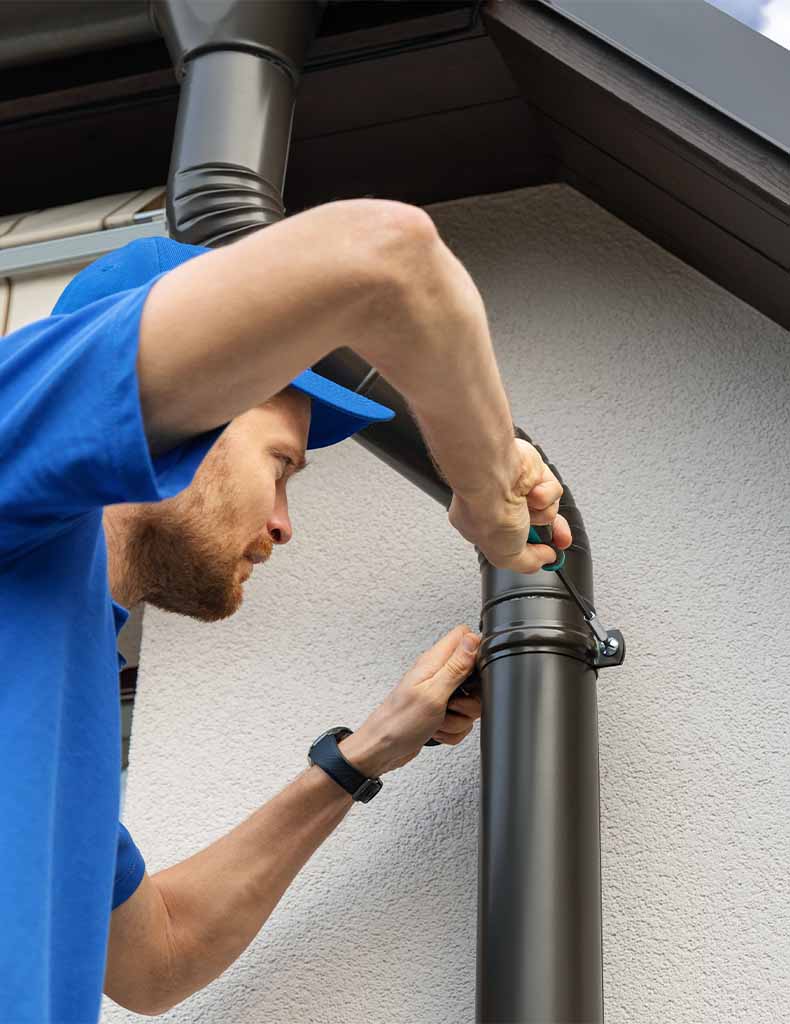 Why choose our professional gutter installations & repair services in Perth
Your service will be performed by a trained professional
Every service provided by Fantastic Cleaners is performed by a trained, vetted, and insured professional, and our gutter installation and replacement services are no expedition from this rule.
Different gutter maintenance and installation service options
From installing new gutters to repair jobs, cleaning the system from debris, and even protecting it with gutter guards - Fantastic Cleaners can help you out with any gutter job you might have.
Professionals equipment and tools
The excellent specialists that we work alongside use only the very best equipment and tools, so you can rest assured that the job will be performed up to the highest quality.
We offer all week round service appointments
You can book our gutter installation and replacement service for any day of the week, including weekends and public holidays. Just pick a day and time that is most convenient for you, and we'll do our best to find you a free slot!
Our gutter installation and replacement services in detail
Do you need your old gutters replaced? Or maybe you require brand new ones installed? Whatever the case, the professionals of Fantastic Cleaners can help you out with the job. Just give us a call, schedule an appointment with us, and we'll take care of the rest!
Take a look at the type of gutter projects that we handle:
Gutter installation - The experienced and insured professionals we have the pleasure of working with will install your new gutter systems in no time. They can install for you both a sectional type of gutter system or a seamless model - all you have to do is pick an option that will best suit your property. That said, if you aren't sure what to choose, we can share with you our professional advice and recommendations.
Gutter repair - Damaged gutters can cause a whole lot of problems to one's property. If yours aren't looking their best, then our gutter repair services are the way to go. The trained professionals will fasten any loose parts and repair any existing damage, so you can expand the lifespan of your gutter system without breaking the bank.
Gutter guard installation - Nobody wants to deal with nasty tasks like cleaning out their gutters from twigs, sticks, leaves, and so on. Getting gutter guards installed will both save you from this chore and prevent future gutter issues, such as blockages.
Gutter cleaning - Book our professional cleaning services for a debris-free gutter system! It's fast, it's easy, and it's affordable!
Frequently Asked Questions
Q: Do I need to provide anything for the service, such as tools?

A: No, you don't. The gutter installation and replacement technicians will arrive fully equipped with everything that the service will require.

Q: How long does the service take?

A: It will depend on the type of service you choose, the size of the job, and on the specifications of your property, such as its size.

Q: Can I make a weekend service appointment?

A: Yes, of course! All of the professionals that we work with have a flexible works schedule, so you can book a service appointment for a day and time that is most convenient for you and your busy schedule.

Q: What is your area coverage?

A: We cover Perth and all of the surrounding locations. You can use our online booking system to check out if we cover your living area. Just enter your postcode, and you'll have the information ASAP.