Wood Floor Buffing and Sealing Service in Melbourne
Restored elegance of your hardwood floors
Prolonged life span and increased stain resistance
Insured service provided by skilled professionals
7-days availability, including weekends and holidays
Request a Quote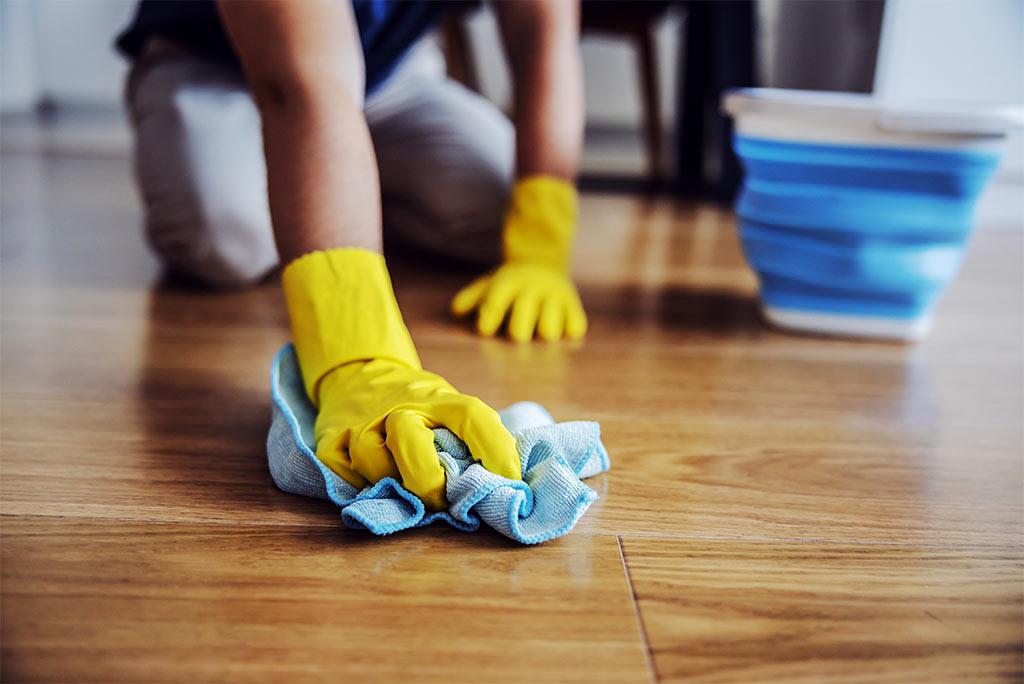 The benefits of professional wood sealing, buffing and polishing service
Regular wood care and maintenance is of utmost importance to keep your wooden floors protected, enhanced and polished. That will not only make them last longer, but they'll look great, as well. Also, hardwood floor restoration and maintenance should be done by experienced wood specialists, who have the needed know-how and the right tools for the job. Wooden floors can be pretty expensive, and that's why you should avoid any DIY work when it comes to deep cleaning them because you can damage the surface accidentally.
We, at Fantastic Cleaners, pride ourselves to be one of the leading wooden floor sealing, buffing and polishing specialists in Melbourne. We can help you restore and deep clean your tired-looking or damaged wooden floors by using high-end machinery, professional sealants and polishing products. So, if your wooden floors look faded and worn out after years of washing and walking on them, you better contact us and we'll arrange your wood floor sealing and buffing service in Melbourne in no time.
Get an instant quote
Why contact Fantastic Cleaners for your wooden floor sealing and buffing needs in Melbourne?
The Fantastic Cleaners' experienced hardwood technicians are some of the most experienced professionals in the field. They are vetted, insured, personally interviewed and background checked, which can give you extra peace of mind. The experts can buff and polish any wood floor type, be it natural or solid engineered hardwood.
They have the needed knowledge to restore and extend the life of your floor by using the most advanced floor buffing and sealing equipment and techniques. Also, with our flexible booking hours and 7-days availability, you can choose the perfect time for your wood floor buffing service to take place. All you need to do is to fill your details in our online booking form or GoFantastic app, where you can check the technicians' real-time availability and choose the most convenient day and time for your wooden floor sealing and buffing service in Melbourne.
We restore, seal and polish various hardwood flooring types, such as Oak, Maple, Hickory, Laminate, Cherry, Bamboo, LVT and much more. If you're not sure about your flooring wood type, please contact our friendly customer service team and they'll be more than happy to guide you.
Get an instant quote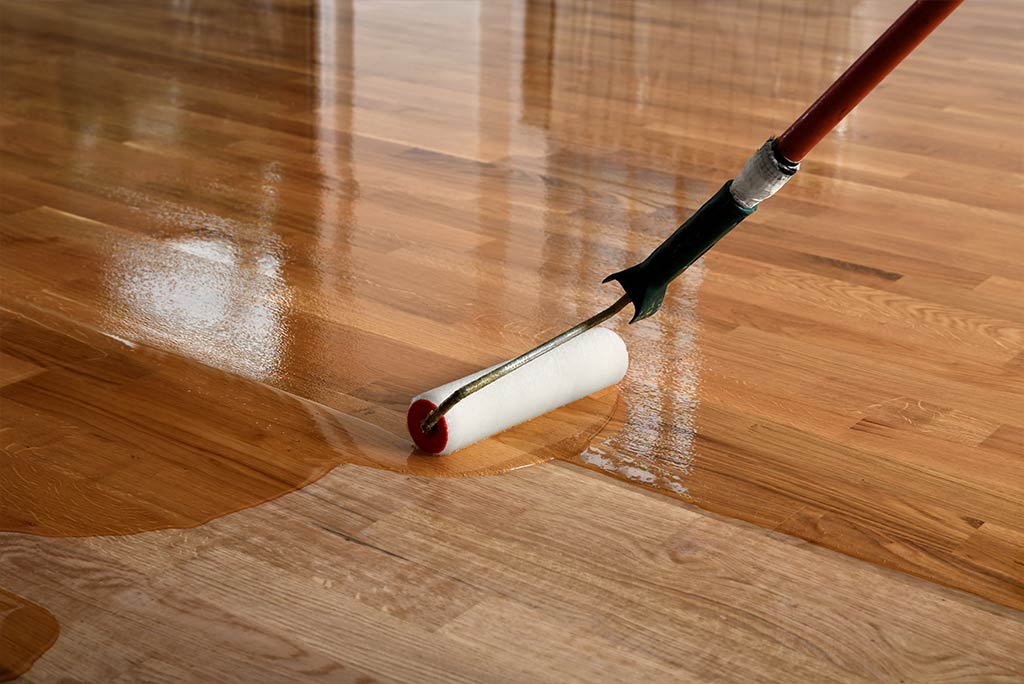 Our wooden floor sealing, polishing and buffing service in Melbourne explained
On the scheduled day, your expert hardwood technician will arrive at your address fully equipped and ready to handle the service. The pro will inspect your wood floor type, finish and sealant and determine if there are any problematic areas that need special attention. Then, your floor will be thoroughly mopped and cleaned in order to remove the surface debris and small particles.
Then, the technician will apply a special polish remover all over the floor and brush it with a floor buffer. That process will be repeated as many times as necessary until all the dirt and old polish is removed. If the technician notices signs of discoloration or scratches, they will perform a specialised treatment to these areas, of course, according to the manufacturer's instructions.
Once the pre-treatment is done, the technician will proceed to the hardwood buffing procedure, which is done with special microfiber pads. Now that your floor is completely clean, it is time for the technician to apply polish/wax to bring out your wooden floors finished and gleaming look.
Note that different wooden floors can have a different finish. So, the pros will take your exact type of flooring surface into consideration, in order to apply the most suitable treatment (ex: application of a sealant, such as varnish, or oil, wax or polish).
Get an instant quote
Frequently Asked Questions
Q: Can I walk on my floor right after the service?

A: No, a newly sealed and polished floor should dry completely before walking on, which can take some hours, depending on what type of finish has been used.

Q: Are you insured?

A: Absolutely, we are fully insured against damage.

Q: Can I book you for a commercial property?

A: Of course, we provide hardwood buffing, sealing and polishing services in Melbourne both for residential and commercial customers.

Q: Can I book the service to take place on a Saturday or Sunday?

A: Yes, we are available on weekends and even on public holidays.
Meet our Fantastic Family