Honing, Grinding and Polishing Melbourne
Perfectly restored stone floor surfaces
High-end equipment and effective methods
Improved floor upkeep and maintenance
Experienced, skilled and insured technicians
Request a quote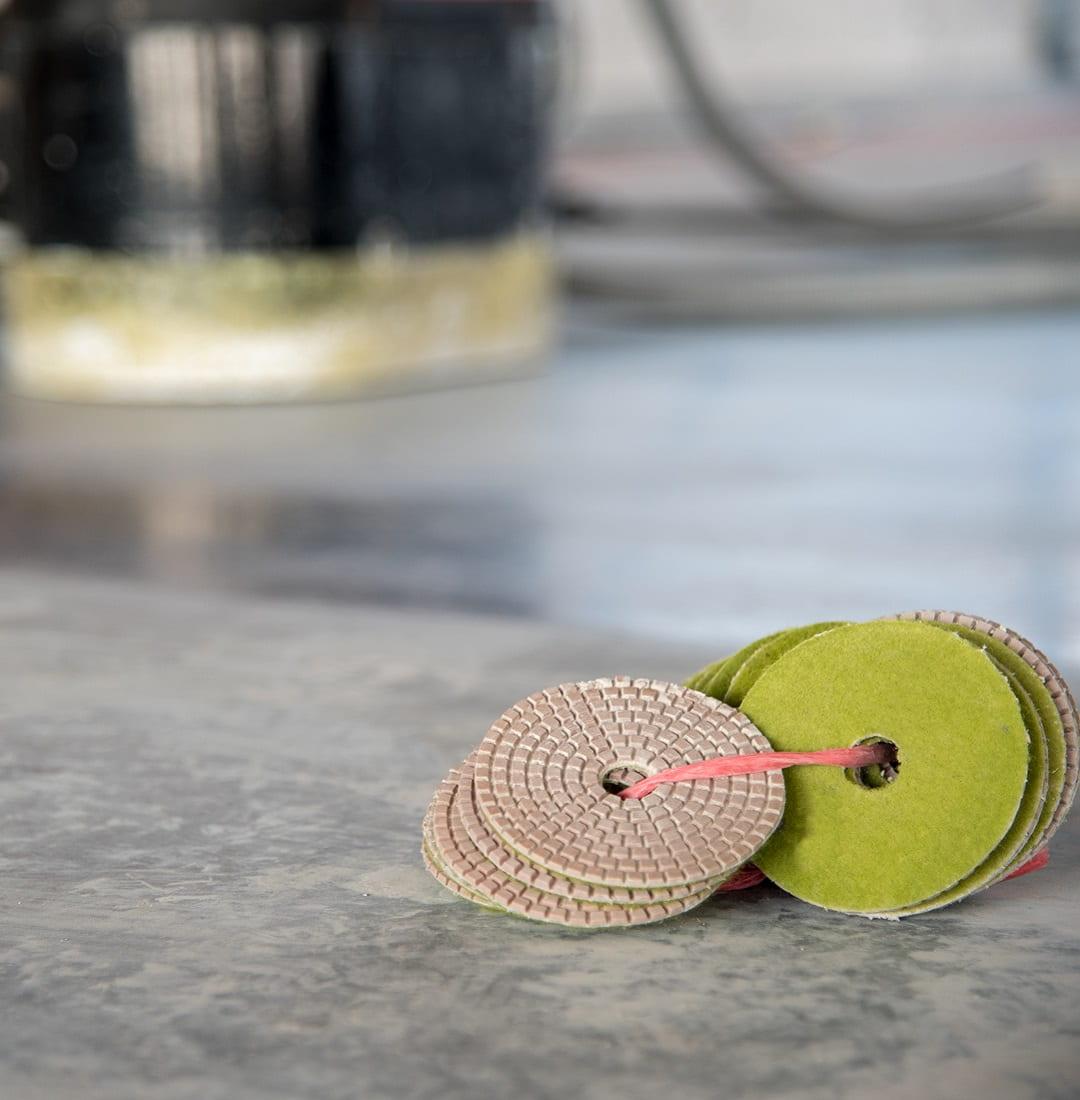 Expert Horning, Grinding & Polishing Services in Melbourne
Your terrazzo floor is looking somewhat dull these days? Then, why not let a professional floor maintenance technician help you revive its shiny appearance in a matter of hours?
Fantastic Cleaners Melbourne specialises in advanced floor rejuvenation solutions, designed to restore natural stone surfaces, such as marble, granite, limestone, travertine, bluestone and more, as well as surfaces made from concrete.
We have partnered with qualified and fully insured specialists on a franchise basis who are experienced and adept to operate modern equipment and professional floor restoration products. The technicians boast proven expertise, have strong attention to detail and always endeavour to complete the job to your utmost satisfaction.
Depending on the flooring's condition prior to the service and/or the end look you wish to achieve, you can take advantage of our assistance and choose from the Fantastic stone grinding, honing and polishing solutions anytime.
Get an instant quote
Our Floor Restoration Services in More Detail
Stone grinding
Deep scratches and heavy wear and tear on stone flooring, as well as unevenly laid stone floors, can be easily rectified by professional grinding. We employ a specialised machine with a diamond grinding wheel, which effectively removes deep grooves and smooths down floor scratches. The pre-restorative procedure is usually followed by other floor refining techniques (honing, polishing, waxing, sealing).
Floor honing
Light scuff marks, scratches, oil or water stains and acidic spots can be eliminated when the floor is honed with a less abrasive device. The process involves removing the very top layer of the surface, leaving your floor with a smooth matte finish. You can resort to our professional honing solutions with or without grinding the stone flooring first. Fresh-honed floors need to be sealed straight after to ensure their protection against spillage accidents and mechanical damage.
Polishing
A fine-grit floor polishing machine and polishing powder/cream can be used on undamaged floor surfaces or floors that have been just ground or honed. The polishing process involves smoothing down the surface even further so that the stone floor becomes glossy and has a shiny finish as a result. The perfectly buffed natural floor surface should be sealed with a topical sealant so that it is adequately safeguarded against scratches.
Get an instant quote
What to Expect from the Fantastic Floor Technician
Your service involves a preliminary viewing. The Fantastic pro will inspect the condition of your flooring and discuss with you your floor restoration options. Based on the type of the material it is made from, the floor's state and the refinishing result you want to achieve, the technician will suggest the most suitable floor care solution(s). He will also confirm the precise measurements of the surface before proceeding with the task.
Whether your flooring needs to be evened out with a grinding machine or it has to be just honed and then polished, the floor care expert will execute the service in a diligent manner, using modern equipment with a quality abrasive wheel of the right grit.
You will enjoy a revamped interior, whether at home or at your commercial property, with a perfectly rejuvenated flooring that becomes much easier to clean and maintain. Furthermore, the durability of your floor will be significantly improved and its lifespan - notably extended.
To book a service with us, simply call or use the online contact options on this website.
Get an instant quote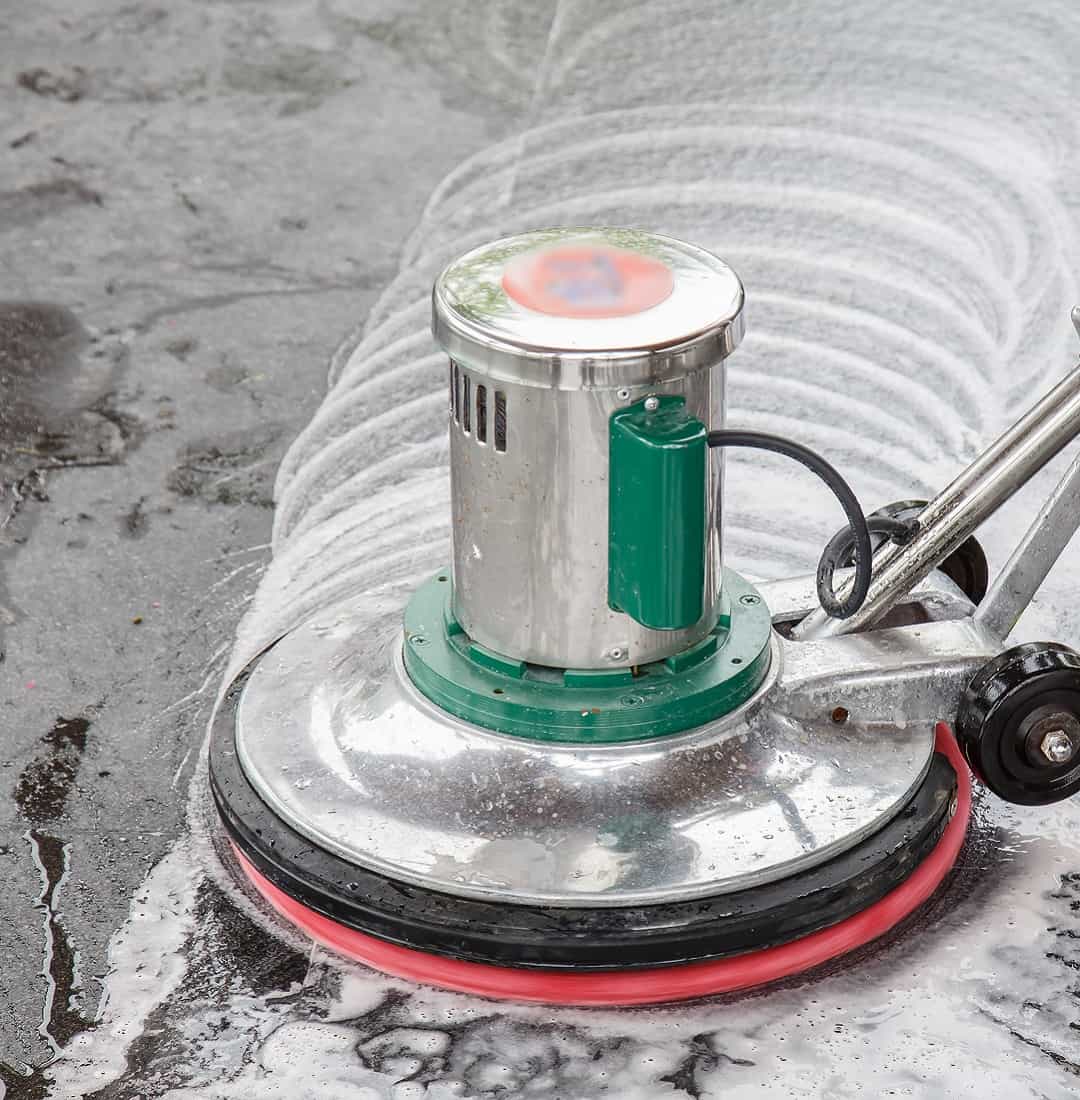 Frequently Asked Questions
Q: Are your floor restoration services hourly-based?

A: No. They are not limited by time and are charged per sq.m.

Q: Can you perform the service during the weekend?

A: Please, check our out-of-hours service availability for your location with a member of the customer care team!

Q: What anti-slippery product should I use after my floor has been polished?

A: You can seek the technician's professional opinion and discuss the type of sealant he can apply after the polishing procedure.

Q: Can I schedule a grinding service for my concrete driveway?

A: es. The technician will perform a viewing to assess the specifics of the task.
Q: How long in advance do I need to call if I want to cancel or postpone my appointment?

A: Please, get in touch with us 24 hours in advance!

Q: Can I book a sealing service together with a floor honing/polishing service?

A: Just specify your needs to our customer care representative who will handle your request expertly for you.

Q: Do you provide grinding services for slate floors?

A: Yes. High spots and lippage on your slate floor can be effectively fixed by smoothing down the surface with a grinding equipment.

Q: Do I need to do anything before the service?

A: Please, ensure that the floor area, which requires a restoration treatment, is free of any furniture.
See what our customers say