Professional gutter installation or repair services in Melbourne
Performed by trained and insured local professionals
Suitable for both commercial and residential properties
Done with quality tools, supplies and equipment
Can be scheduled for any day of the week
Request a Quote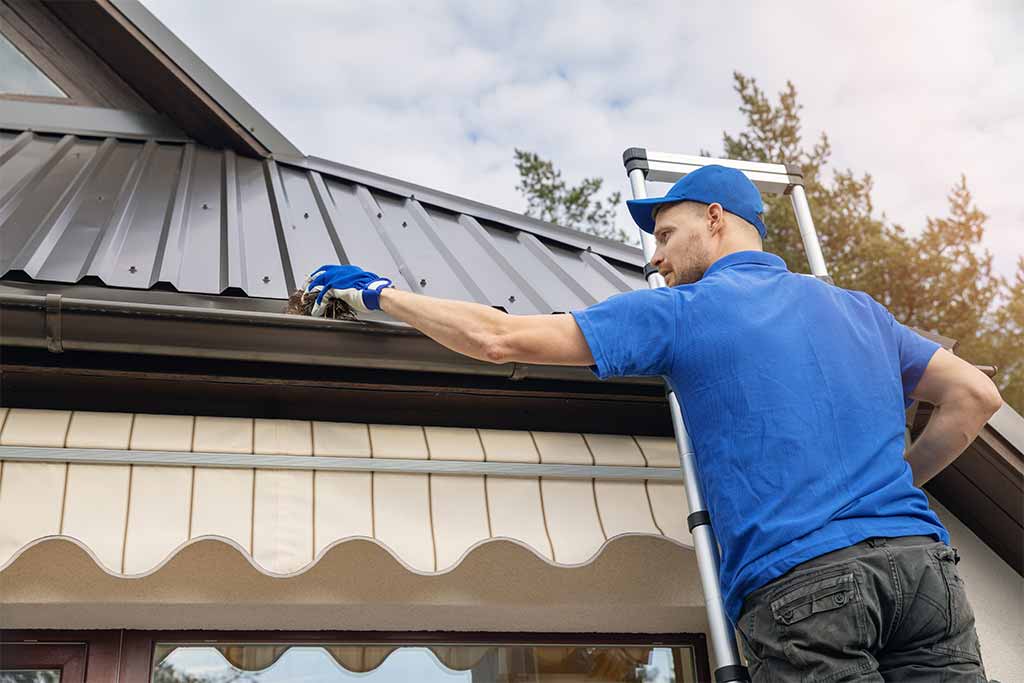 Enjoy a professional gutter installation and repair service in Melbourne
Over time your gutter system will become rusty and start peeling paint off. If you don't pay attention to this issue, you might end up dealing with serious roof and foundation damage. Refreshing the state of your gutter system could also prevent mildew growth, flooding or pest infestations.
The condition of your rain gutters should always be maintained in order to get the best protection possible for your home's structural integrity. We recommend you have them inspected periodically and repair any damage as soon as possible.
Gutters are an important part of your home and that's why you should trust a professional to fix them for you. Gutter installation and replacement experts can avoid any mistakes that may happen during the project, especially if it is entirely from scratch.
Get an instant quote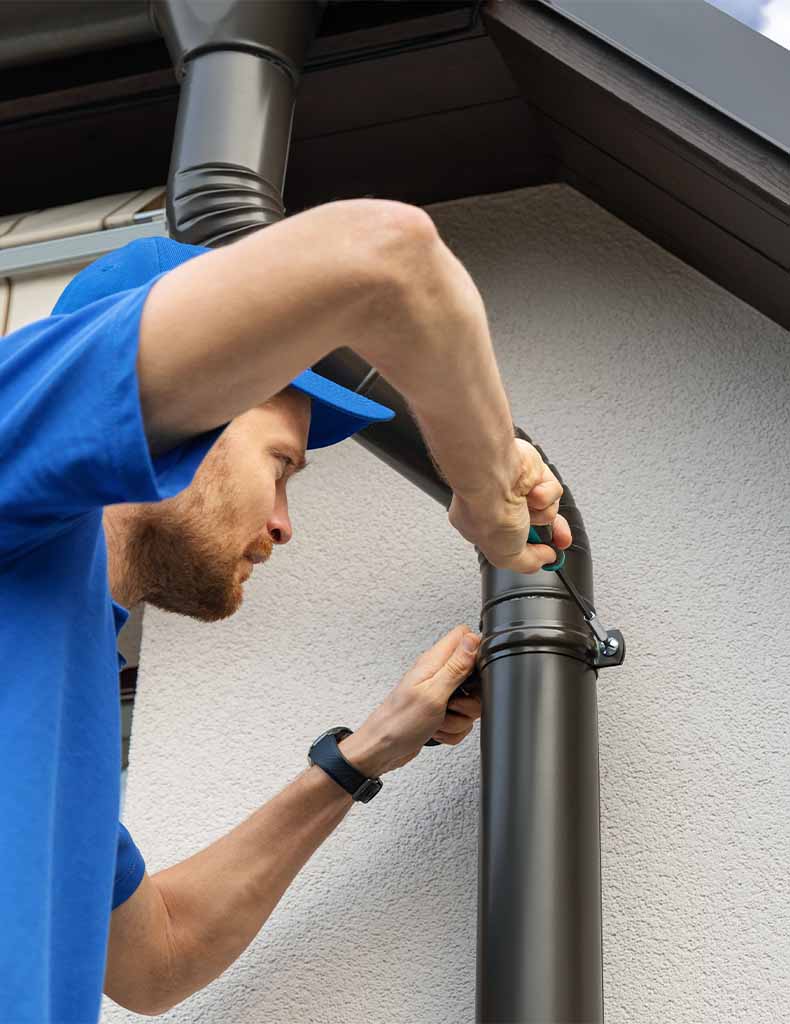 Why choose our professional gutter installations & repair services in Melbourne
Our services are performed by trained professionals
All of the services on our list, including our gutter installation and repair ones in Melbourne, are performed by highly experienced and trained technicians, who are ready to help you repair or install your gutters.
We offer a range of gutter services
Think of it as an all-in-one solution. We can install, repair, protect and/or clean your gutters for an affordable price. How awesome is that? All you have to do is tell us what you need done and we'll take care of the rest.
The job is done using high-quality tools and equipment
Gutter installation, repair or cleaning - the service will be performed with the very best tools, equipment and supplies that the market has to offer. You can rest assured that your service is not only performed by professionals, but it is also done with professional instruments.
You can book the service for any day of the week
Need to schedule your service for the weekends? Or maybe you want a late appointment? You can book our professional gutter installation and repair services in Melbourne for any day of the week, including Saturdays, Sundays and even public holidays!
Our gutter installation services in detail
No matter if you need a brand new gutter installed on your property, or your old one replaced, you can count on the professional services of Fantastic Cleaners. We have many years of experience in the field, work with experts that are trained, vetted, and, of course - insured, and work according to the industry's standards.
All you have to do is contact us and we'll help you with one (or more) of the following tasks:
Gutter installation - The trained technicians will install your gutter system in zero time. They can mount both a sectional type of system or a seamless one - it's your call. If you need a second opinion on the type of gutter system that you should choose, the installation professionals can help you by sharing their professional advice and recommendations.
Gutter repair - Do your old gutters still have life in them? Give them a tiny makeover by booking our gutter repair services. The technicians will repair any damaged parts and make sure that any loose elements are back in their places. This is a budget-friendly option that will expand the lifespan of your current gutter system.
Gutter guard installation - Want to skip on removing nasty debris, twigs, leaves, etc. from your gutter system? Then gutter guards are the way to go! The services are affordable, fast and will save you a lot of headaches in the future.
Gutter cleaning - Ok, so you don't have gutter guards and now you have to deal with that mish-mash sticks, leaves and dirt. Why not just book our gutter cleaning services and not climb a high ladder and touch icky debris? It just takes a quick call!
Frequently Asked Questions
Q: Do I need to provide any type of equipment or tools for the service?

A: No, you don't need to prepare anything for the gutter installation or repair service. The technicians that we'll send you will arrive fully equipped for the job.

Q: What is the duration of the service?

A: The duration of the solutions depends on the type of gutter service that you choose, the specifications of your property and its size.

Q: Can I have a technician come on a weekend?

A: Of course you can! All of the professionals that we work with have a flexible work schedule and can help you with your gutter needs whenever you need them to, including on weekends and bank holidays.

Q: What is your coverage?

A: You can book our service in the Melbourne area and in the surrounding locations. If you want to check if you can book our solutions in your area, you can enter your postcode in our online booking system to find out.