Bring your floor up to scratch with vinyl sealing in Brisbane
All in one service to protect and restore vinyl floors
High-quality sealants that give a non-slip finish
Suitable for domestic and commercial vinyl flooring
Seven-day service options
Request a Quote

Professional vinyl floor strip services
Everyday cleaning is one thing, removing an existing sealant and laying on a new finish is something else altogether. In order for the new top coat to be fully effective, it's essential that every trace of the old sealant is removed, the floor properly prepared for recoating, and the new seal evenly applied.
It's a job that requires specialist equipment, attention to detail and a certain amount of professional know-how. Trust Fantastic Cleaners in Brisbane with your vinyl sealing and you can be confident that the work will be completed by trained and certified tradespeople who take pride in delivering a finish that will look great and fully protect your vinyl floors from damage.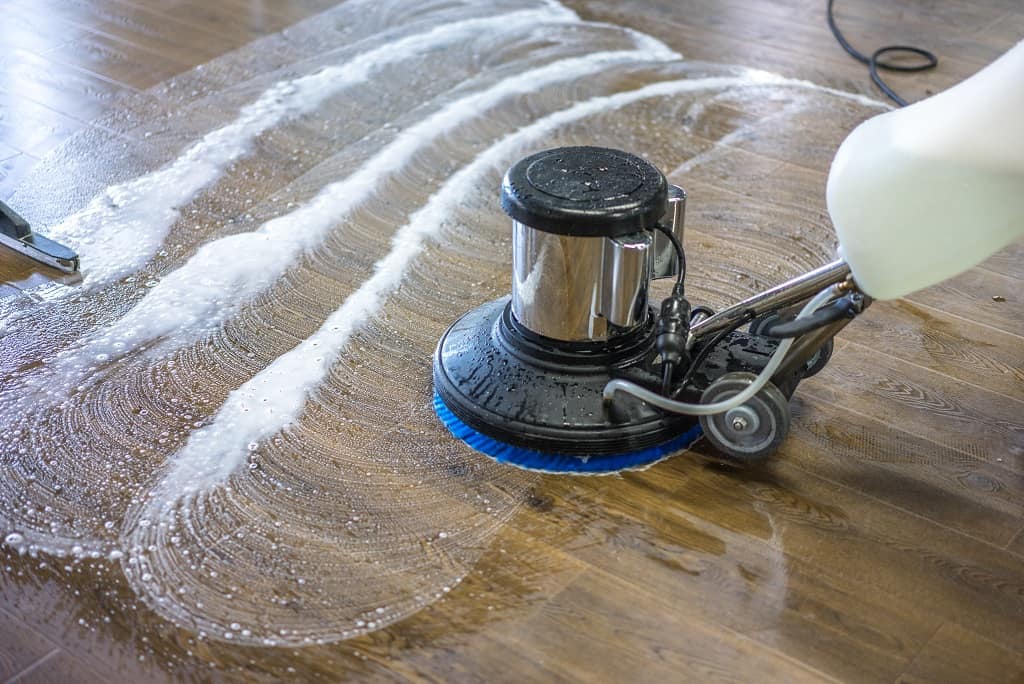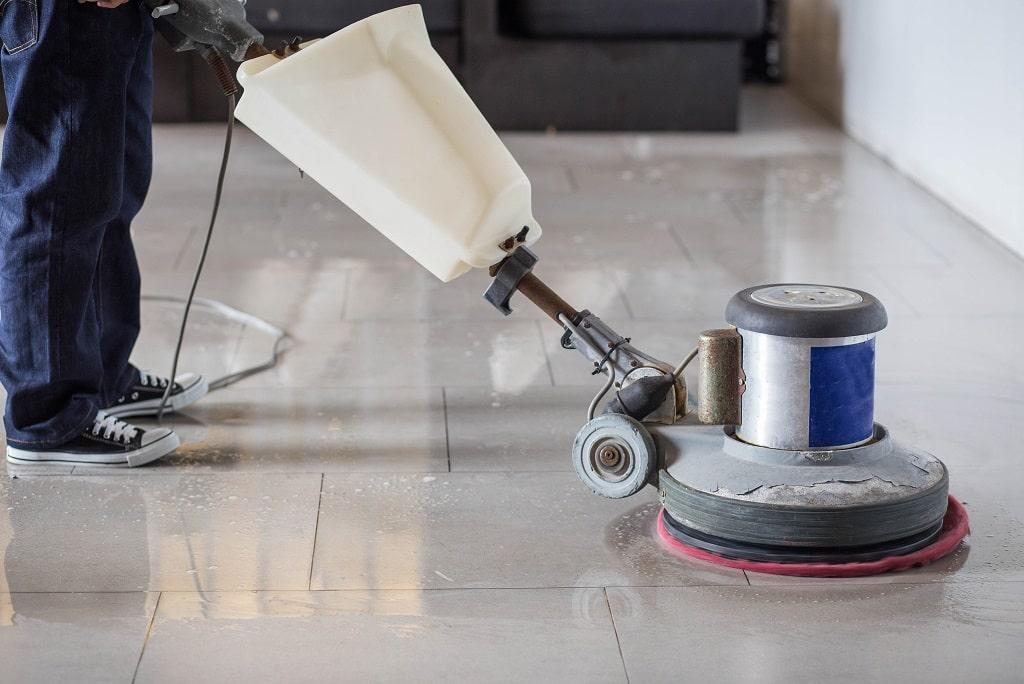 Why you need vinyl sealing in Brisbane
Vinyl is a practical, attractive and hardwearing option for both domestic and commercial floors. It does, however, require a top coating of non-porous sealant to protect it from dirt or spillage. Over time this surface sealant starts to deteriorate, it can crack or start to lift, leaving the base of the vinyl liable to damage. When this happens, the old polish needs to be stripped, the vinyl deeply cleaned, and a fresh, new coat of sealant applied. The good news is that it's not hard to find trustworthy workers to complete your vinyl floor strip and sealing services in Brisbane.
What happens when you book vinyl sealing
The first stage of your service consists of removing the old sealant. To start the process off, a gentle solvent is applied to the surface, this is allowed to penetrate and soften the old sealant. Then a rotary machine with a strip head is worked over the floor to lift the old polish. The debris needs to be removed before the new sealant can be applied, this is done with a hot water extraction machine. A pH neutraliser is added to the water top to ensure that no trace of the sealant remover remains on the floor.
Once the floor is clean, debris-free and dry it's time for the new sealant to be applied. Two coats are used to ensure an even finish and total coverage. Once the sealant is dried it can be buffed and polished.
You'll be asked to inspect your floor once everything is done. We're confident you will be delighted with the results of your vinyl floor strip and seal in Brisbane. While your tradesperson is with you, feel free to ask any questions you may have about how to maintain your vinyl floor in good condition for the maximum time.
Frequently asked questions about vinyl sealing in Brisbane
Q: Can I get an instant quote online?

A: You can get an indicative price, based on the size of the floor to be treated. This will be confirmed once someone has visited you and assessed the floor.

Q: Can you treat the floor at my commercial property without disrupting my business?

A: We'll do our very best! The floor strip and sealing are completed in one appointment and services are available seven days a week. Get in touch and tell us when you need the work done and we'll take it from there.

Q: How often do vinyl floors need resealing?

A: This depends on how much wear the floor gets and how well it's maintained. As a rule commercial floors need resealing every year or two. The seal on domestic floors usually lasts much longer, anything up to ten years. If your floor looks dull and you find that cleaning or polishing it doesn't help, or if you can see that the sealant is starting to crack or lift your floor is due for a sealing treatment.

Q: What's included in the quote for a vinyl floor strip?

A: Everything! This is a start to finish service so your quote includes stripping off the old top surface, applying the new sealant and buffing it. All materials, equipment and labour are included in the figure you'll be given.