Roof cleaning in Brisbane
A thorough, comprehensive and professional service
Removes mould, lichen, moss and any other undesirable types of grime
Easy online booking process
Seven-days availability, including on public holidays
Request a Quote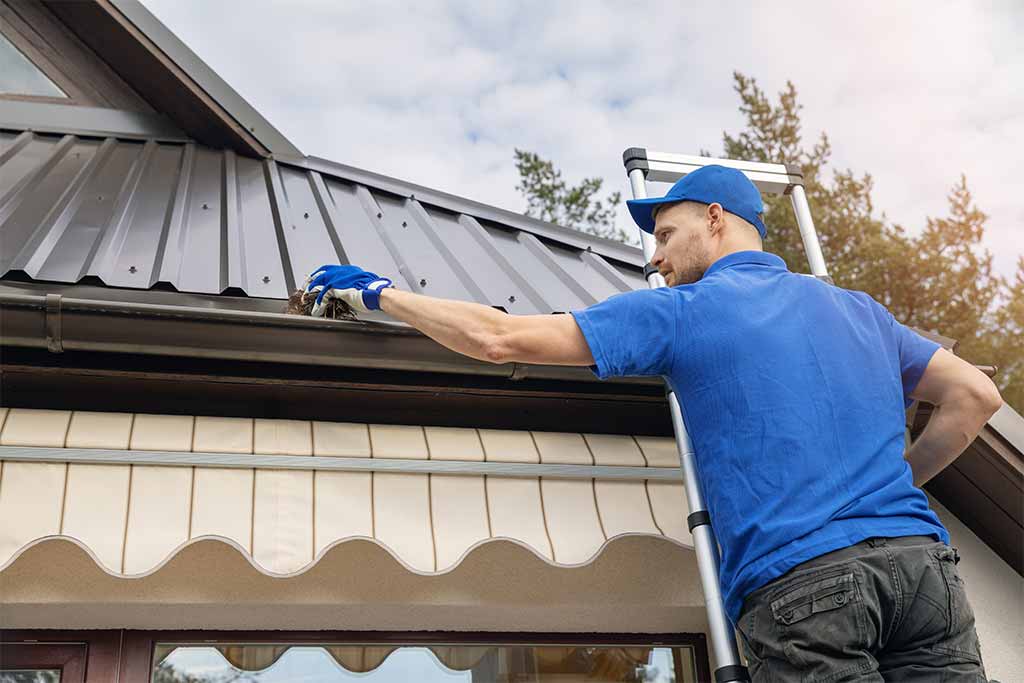 A professional roof cleaning service in Brisbane
At Fantastic Cleaners, we believe that your property is one of your biggest investments and should be taken care of and maintained well for you to enjoy it properly and reduce any problems that may arise with it. This is why we offer a professional roof cleaning service in Brisbane, to help you address a part of your home that's not frequently taken care of and in some cases, it's even ignored until the last minute when things have already gone wrong. So, why choose us? The Fantastic cleaners not only work seven days a week, but they are also fully equipped, vetted and skilled at their jobs. We also offer great perks through the Fantastic Club and can further offer you additional services, which complement your roof cleaning service, such as pressure washing your driveway, patio, decking, etc.
Get an instant quote
Why you need a roof cleaning service
Your property's roof is one of the most neglected parts of your home and if you ignore it long enough, it can start causing you some severe problems, which will cost you a lot of money, time and hassle to fix them further down the line. This is why we recommend that you have your roof professionally cleaned by experienced professionals, who will not only arrive at your property fully equipped to get the job done, but will offer a service that is satisfaction guaranteed.
Get an instant quote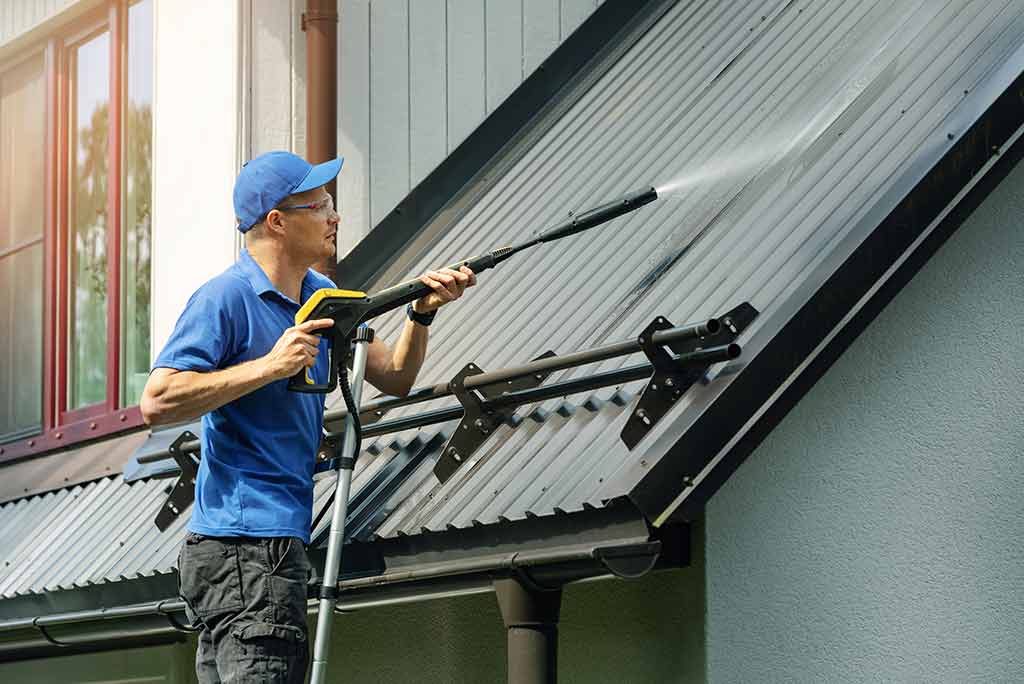 How the roof cleaning service is done
To begin your roof cleaning service in Brisbane, you can start off by making a booking easily online, via our app and online booking form or by simply giving us a call.
The date and time for the appointment will be confirmed and you'll be ready to welcome the roof cleaning pros at your property. They'll arrive fully equipped with the right tools and will start off by inspecting the roof for any current and visible damage, all while determining which steps to take to get your roof in prime condition once again.
The pros will also inspect your roof to determine the presence of any mould and lichen, as well as moss, which can expose your roof to rot and leaks. This can further lead to future internal and external damage to your property, which you will want to avoid.
When the inspection is done, the pros will get to work by using a high-powered pressure washing equipment, in order to remove dirt build-up, algae and mould spots from the surface and thus, removing any sources of potential rot that can eventually cause structural damage to your roof and leaks. Expect the experts to take good care of your roof, in order to extend its life for years to come.
For any questions about the future maintenance of your roof, you can always ask the pros about this and they'll be very happy to help and answer any questions you may have.
Get an instant quote
Frequently Asked Questions
Q: I need to book a roof cleaning service on the weekend or a public holiday. Are you available then?

A: Yes, absolutely! The Fantastic Cleaners' pros are available all week round, including public holidays and weekends.

Q: What do I need to prepare before the service takes place?

A: You don't need to do anything before the service as the pros will bring along the right equipment with them to proceed with cleaning your roof.

Q: What if something goes wrong?

A: The Fantastic Cleaners' pros are fully vetted, trained and insured in the event that something unusual happens, as we seek to take care of all potential issues in a professional manner.

Q: I'd also like to book another service at the same time. Is this possible?

A: You are welcome to book another service together with your roof cleaning service. Most customers, who book a roof cleaning service, also book driveway cleaning, patio cleaning, decking cleaning and more.