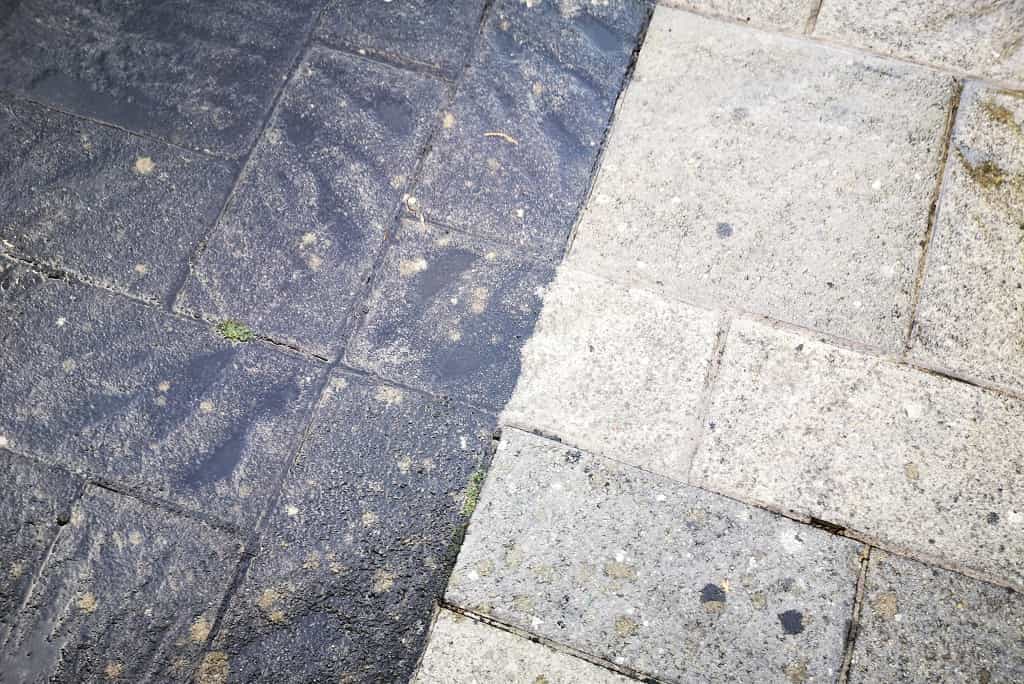 Spruce up your property using our patio cleaning services in Brisbane
You probably like to use your outdoor area for barbecues with family and friends. You may also have a lush garden you tend to regularly. So, a dirty-looking patio can only spoil the overall appearance of your outdoors, right? And instead of burdening yourself with the washing and rinsing of your tiled, concrete and paved surfaces, you can easily leave the hard work to the experts. Fantastic Cleaners Brisbane is always at your disposal for efficient and detailed patio cleaning. This includes washing of natural stone, slate, limestone, granite patios, as well as wood deckings.
Simply let us know what size the area that needs cleaning is and we'll take it from there. We will prepare your personalised patio cleaning quote in advance, so you can make your booking confidently at your convenience. Our high-pressure washing service is designed to make your domestic and commercial property exterior look presentable and inviting.
Get an instant quote
What are the benefits of booking professional patio cleaning?
Over time, tile, natural stone and other outdoor floor surfaces tend to be spoiled with stains after being exposed to the elements for long. Mould, algae and other pollutants can make them become slippery and look neglected. To restore their previous glory, you need to pressure wash these areas on a regular basis. However, this is not an easy task for the untrained property owner. You may attempt to clean your patio with domestic abrasive ingredients, yet, the results are likely to be not that satisfying.
To solve the problem, book patio cleaning in Brisbane from Fantastic Cleaners! Our specialist cleaning service involves the use of a high-powered pressure washing equipment that will remove:
Dirt and grime;
Moss and algae;
Mould and stubborn stains;
Black lichen and mildew spots;
Loose paint, graffiti, etc.
Regular pressure washing, done properly by experts, removes stubborn stains and marks. It also prevents the deterioration of your patio or driveway and extends its life.
Get an instant quote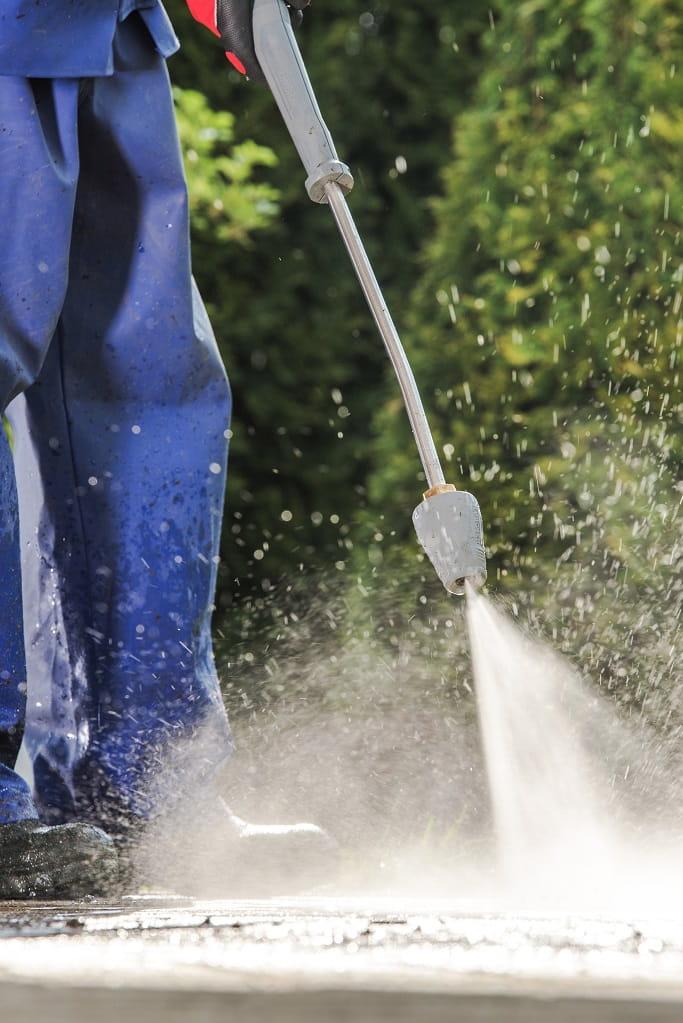 Our patio cleaning process in more detail
The patio cleaning, we offer to the residents of Brisbane, starts with a careful inspection of the paved area. The experts also remove all pieces of garden furniture and items that can obstruct the cleaning work. The technicians sweep the area, too, before proceeding with the cleaning procedure. They come supplied with all the necessary equipment and tools. The pressure washers they use have nozzles, which spray cold water under high pressure, ranging from 750 to 2000 psi.
Rest assured that our technique is absolutely eco-friendly, as no chemicals are involved in the process, and thus, there's no risk of any adverse effects on the environment. As an end result, you will notice the difference of how clean your home or commercial property exterior looks.
Get an instant quote
Frequently Asked Questions
Q: What kinds of patio do you wash?

A: We pressure wash all kinds of patios. This includes granite, sandstone, limestone, concrete, porous hard surfaces, tiles and many others.

Q: What do you need to carry out the service?

A: The cleaning technicians need access to water, electricity and drainage to complete effectively the pressure washing job.

Q: What is the price of the patio cleaning you provide?

A: It depends mainly on the size of the area, measured per square metre, and several other factors, such as the condition of your patio. We will give you a free estimate after you contact us.

Q: What can you clean from patios and other outdoor hard surfaces?

A: We can effectively remove mould, paint, stains of almost any kind, graffiti and other contaminants from all kinds of exterior surfaces.
Meet our Fantastic Family
Make your property look impeccable by booking patio cleaning in Brisbane for truly fantastic results!
Book online now