Licensed gutter installation and replacement specialists in Brisbane
Residential and commercial gutter installations
Fully insured and licensed gutter service
Exceptional customer service
Free evaluation and estimate
Request a Quote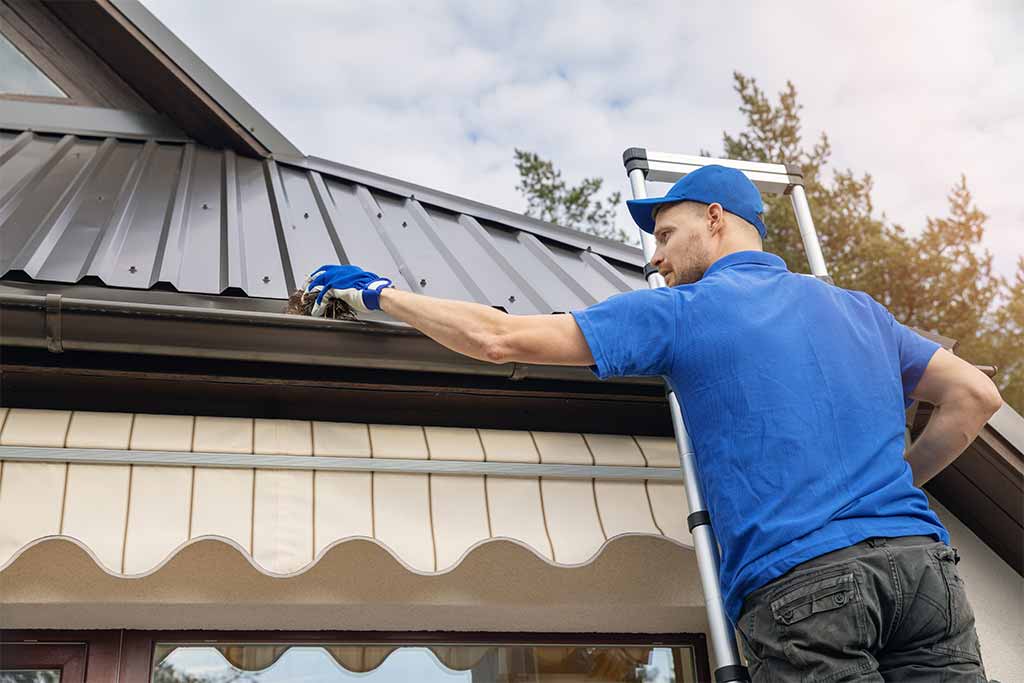 Why hire a professional gutter installation and replacement technician?
Gutters are an important part of your home, as they protect your roof and walls from damages, such as damp and decay. That's why, when it comes to gutter installation or replacement, you should contact professionals who will have the experience and equipment to build or fix your gutter system.
Also, not all gutter replacements and installations are the same, there are specific guidelines, designs and industry standards that should be followed. Any DIY project can lead to a failing gutter system and flooding afterwards. We at Fantastic Cleaners work with one of the most experienced technicians who have the needed know-how to install or replace your gutters by meeting every industry standard.
Get an instant quote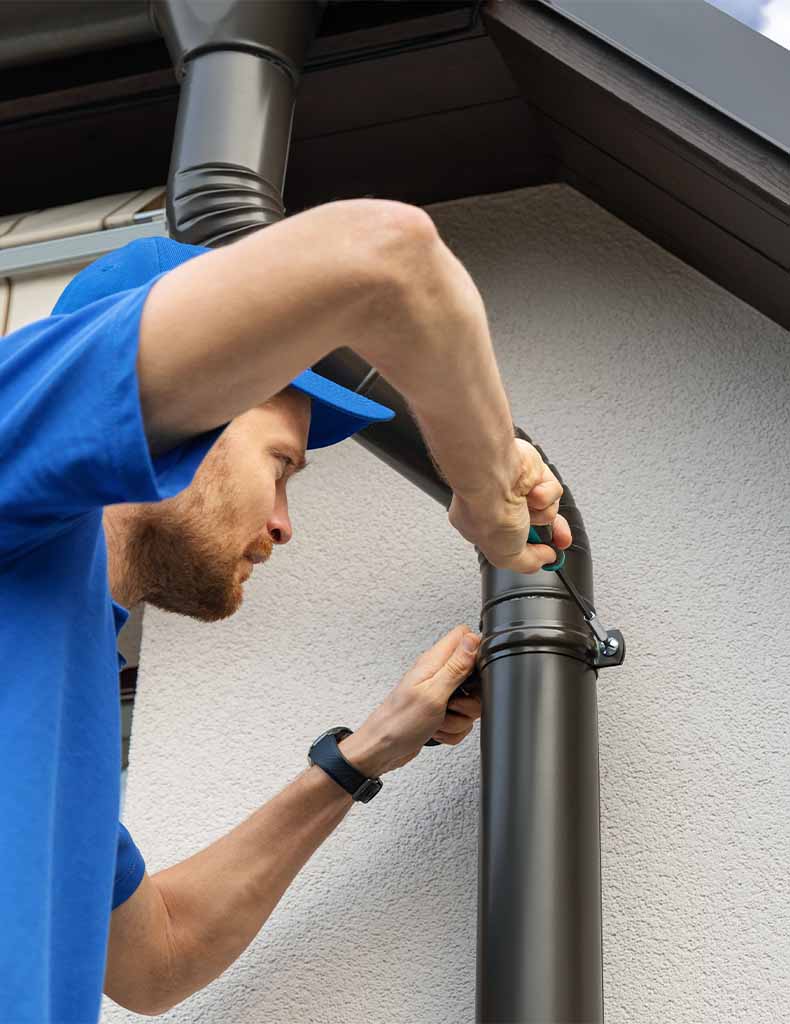 Why choose us for your gutter installation and replacement service in Brisbane?
We at Fantastic Cleaners have the confidence to tell you that our gutter installation and replacement services in Brisbane are designed in our customers' best interest. We offer exceptional customer service, use only high-quality materials and equipment for each gutter installation or replacement project.
We always listen to our clients and aim to provide them with the best possible gutter installation and replacement service in Brisbane. We understand the importance of professionally installed and repaired gutters and their appearance to you. That's why we'll cut and fit your gutter system to the exact dimensions of your house, by keeping in mind the curb appeal.
Our gutter installation and replacement services in Brisbane can be arranged for any day of the week, including weekends and bank holidays. To check the technicians' real-time availability and coverage, please fill your details into our online booking form or GoFantastic app.
Our gutter installation and replacement service in Brisbane explained
If you want your gutters professionally installed or replaced, please get in touch with us and tell us more about your requirements and needs. Our friendly customer service representatives will ask you a few questions and then arrange a survey. On the survey day, the surveyor will answer all of your questions and listen to your requirements and then advise you what is the best for your property during the viewing.
With our expert gutter installation and replacement service you'll get the following:
Gutter installation - Our quality gutter installation service in Brisbane will make sure that your house's life is extended and will prevent foundation and roof damages.
Gutter repair - If you notice any cracks or visible signs of gutter damage, for example sagging out of place, don't wait for the problem to worsen, but book our gutter replacement service in Brisbane.
Gutter guard installation - Protect your gutter system from twigs, leaves and pests by installing a gutter guard, which can save you from costly repairs and replacements.
Gutter cleaning - Maintain your gutters regularly and don't underestimate one of the most important aspects of keeping your gutters in a good condition, namely the gutter cleaning.
Frequently Asked Questions
Q: Can I paint my gutters once installed?

A: Yes, but you have to use an appropriate paint that doesn't contain ammonia. Keep in mind that gutters come in various colours so you might think that it's not necessary to paint them at all.

Q: What gutter type or size should I choose?

A: Contact us and one of our knowledgeable representatives will answer all of your questions. If needed you'll be arranged with a professional surveyor who will provide you with options in order for you to make an informed decision.

Q: I live outside Brisbane, do you cover here?

A: You can check our coverage by entering your postcode into our online booking form, GoFantastic app or by giving us a quick call.

Q: How long will the service take?

A: That depends on different factors, such as your household size. The experienced estimator will give you a rough estimate on how long your gutter installation or replacement service will take.