Maintain Hard Floors with Concrete Sealing in Brisbane
Services for sealing new concrete and stripping and resealing older floors
Reduces cleaning time and maintenance needs
Prevents staining and moisture ingress
Extends the life of concrete floors
Request a Quote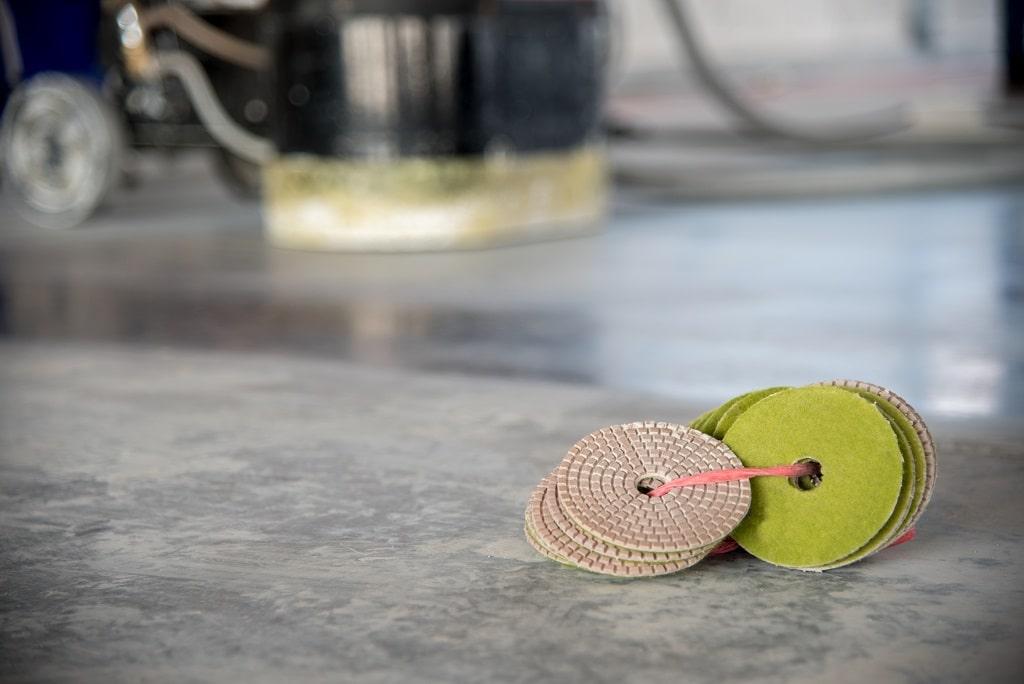 Concrete sealing in Brisbane opens up new possibilities
Concrete floors and bases have a long history as a practical, low-cost option for warehouses, outdoor areas and factories. The advent of concrete sealing techniques has extended the horizons of this material. Applying a non-porous, easy-clean finish makes concrete a viable and attractive choice for restaurants, retail properties, offices and homes.
Concrete sealants have a long lifespan but do eventually wear out. When this happens, the remnants of the old finish needs to be removed and a new sealant applied. This protects the floor from staining and moisture damage and means that it can be kept clean with not much more than the wipe of a mop.
Get an instant quote
Making the right choice for concrete sealing in Brisbane
With a range of treatments available for concrete sealing, it's essential that the right approach is used for your needs. Exterior concrete needs a sealant that gives maximum protection against the elements. For interior use in a high-end retail store or for your home, the focus will be on a fine finish, ease of cleaning and colour options.
Concrete stripping can be completed using mechanical techniques or through the use of solvents. Modern solvents are non-toxic and kinder to the environment than some of the earlier products available.
Whether you need new concrete sealed or an old finish removed and replaced you need professionals to do the job. A proper bond between floor and sealant is essential to ensure maximum, long-lasting protection.
And that's where Fantastic Cleaners in Brisbane can help. Choose us for your concrete stripping and sealing for a well-considered service completed by specialists who use high-grade equipment and top-quality products which are selected to be the most appropriate for your requirements.
Get an instant quote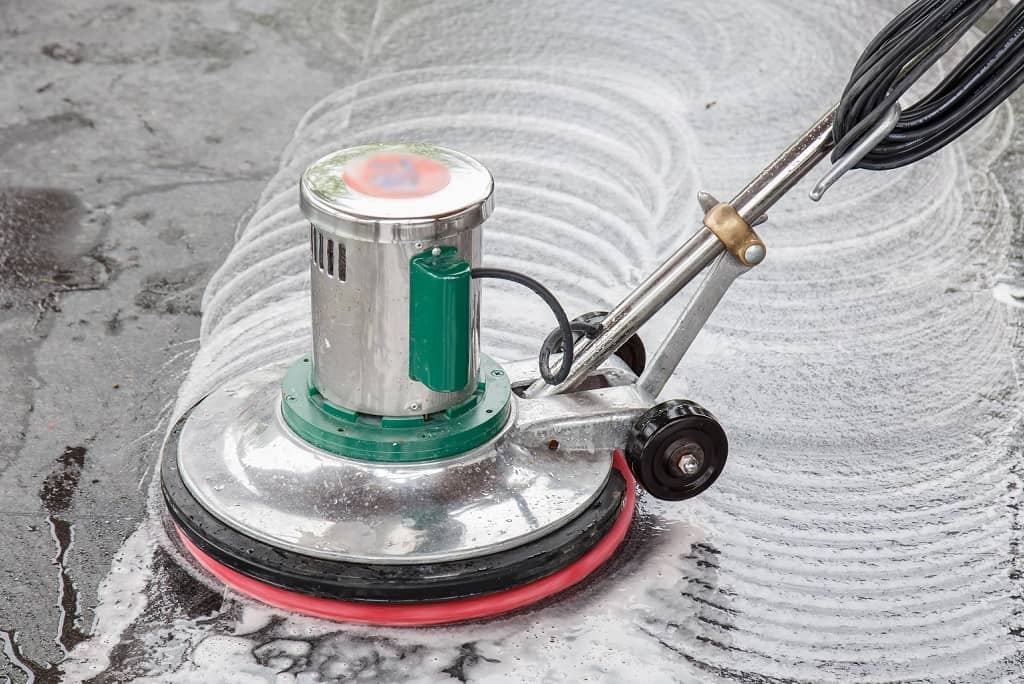 A customised service for stripping, sealing and concrete crack fill
The current condition of your concrete floor, its location and the result you need to achieve will affect how your service is completed, so the first step is always a site visit. This is your opportunity to discuss the work with an expert, understand your options, agree on the specifications, and of course, get an accurate quotation.
Along with the price, you'll also get the chance to nail down a few other details like scheduling your work for the time and date that's most convenient for you and understanding how long it will take to complete.
Your service will be completed in an orderly fashion, starting with stripping if required, cleaning the concrete so that it's ready to receive the new sealant, then applying it. Concrete crack fill in Brisbane is completed last.
Get an instant quote
Frequently asked questions about concrete sealing in Brisbane
Q: Why does concrete need sealing?

A: Because it's a porous material. Unsealed concrete will absorb moisture which will lead to crumbling and will stain if anything is spilt on it. Sealing concrete also makes it easier to clean.

Q: How should I care for my sealed floor?

A: One of the benefits of sealing is that the floor will require less care. However, you'll be given advice on future maintenance, for instance, what products to use when cleaning the floor.

Q: How often do I need to get the concrete sealed?

A: This does depend on how much wear the floor gets and how exposed it is to the elements. It also varies according to the type of sealant used. Acrylic-resin sealers generally last between 1 and 3 years, epoxy or urethane sealants last much longer, up to 10 years.

Q: How long will the work take and will it be very disruptive?

A: The time required will depend on the size of the floor and the amount of work to be done. You'll get a clear idea of this at your initial site visit. Your workers will do all they can to minimise disruption and they won't leave you with a mess to clear up when the job is done.
Meet our Fantastic Family