Effective concrete cleaning service in Brisbane
Call in the professionals to get rid of built-up dirt, grime and ground-in dirt from all domestic and commercial concrete.
Weekend and public holidays availability
Sustainable pressure washing system
Skilled, local concrete cleaning specialists
Suitable for private homes and commercial properties
Request a Quote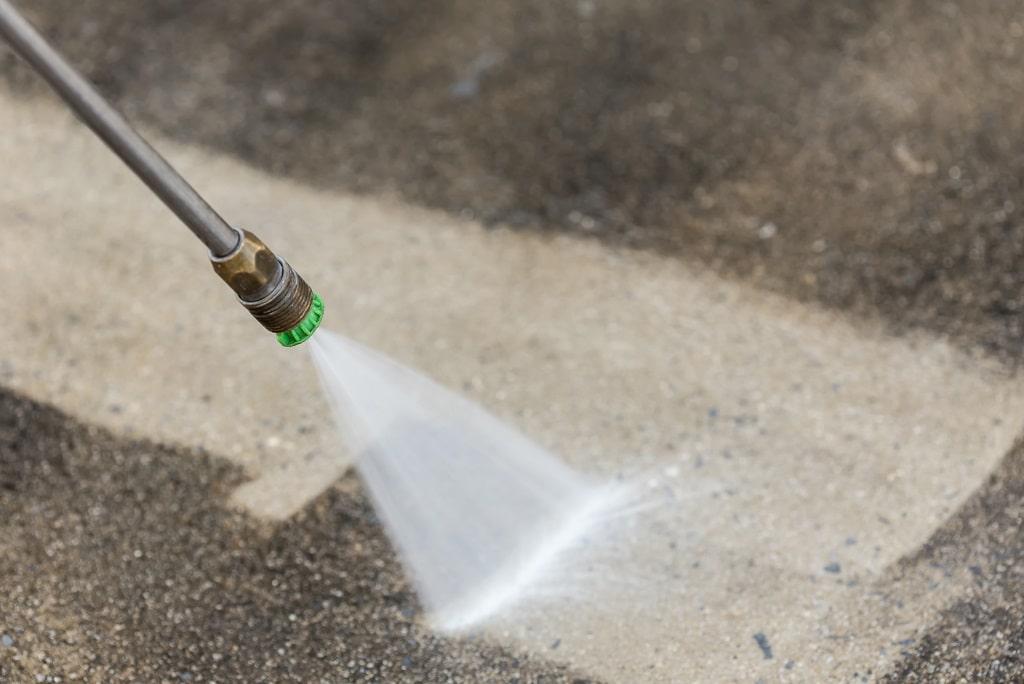 Why opt for professional concrete cleaning service in Brisbane
As a home or business owner, you know that a property requires constant care in many aspects - roof maintenance, window cleaning, garden care, interior cleaning and so much more! But we often tend to forget one aspect of property maintenance - to clean regularly all the exterior surfaces, too, be it your concrete driveway or stone patio. It's true that stain damage is harder to notice when on a concrete surface. Usually, we realise how grimy our sidewalk or driveway was, not before we see it spotless at the end of a cleaning.
This is so, because mildew, mould spots or dust are hard to detect unless accumulated in larger quantities. They, however, not only affect the pristine look of the curb or the paved backyard, but can damage the concrete covering over time. That's why concrete care is important - to keep the presentable look of your property intact, but also to ensure the prolonged life of your sidewalk, driveway or parking ground.
Also, concrete cleaning will be very appropriate to include as part of an after-construction cleaning done at your property. A professional concrete cleaning service will save you a precious time and effort and will guarantee you results beyond satisfaction, if done by a trusted service provider.
Get an instant quote
Why Fantastic Cleaners in Brisbane is the right option for your concrete cleaning requirements
The concrete cleaning experts we rely on are fully-trained and experienced in working with a pressure washing system, designed for concrete cleaning and washing other types of exterior surfaces. As a cleaning services provider, we have a decade of experience, so we've learnt what makes our customers happy and we are committed to provide them with high-standard cleaning solutions! Here is what we offer:
- The Fantastic concrete cleaning experts are fully-trained and experienced
- Our online booking system is quick and easy to use
- We use completely sustainable cleaning technologies - with no chemicals or detergents
- Our rates are transparent and affordable
- We offer additional perks and special deals to clients, who become members of our Fantastic Club
- You have the opportunity to get a better deal by combining two or more of our cleaning services in one booking
- Weekend bookings are at no additional charges.
Get an instant quote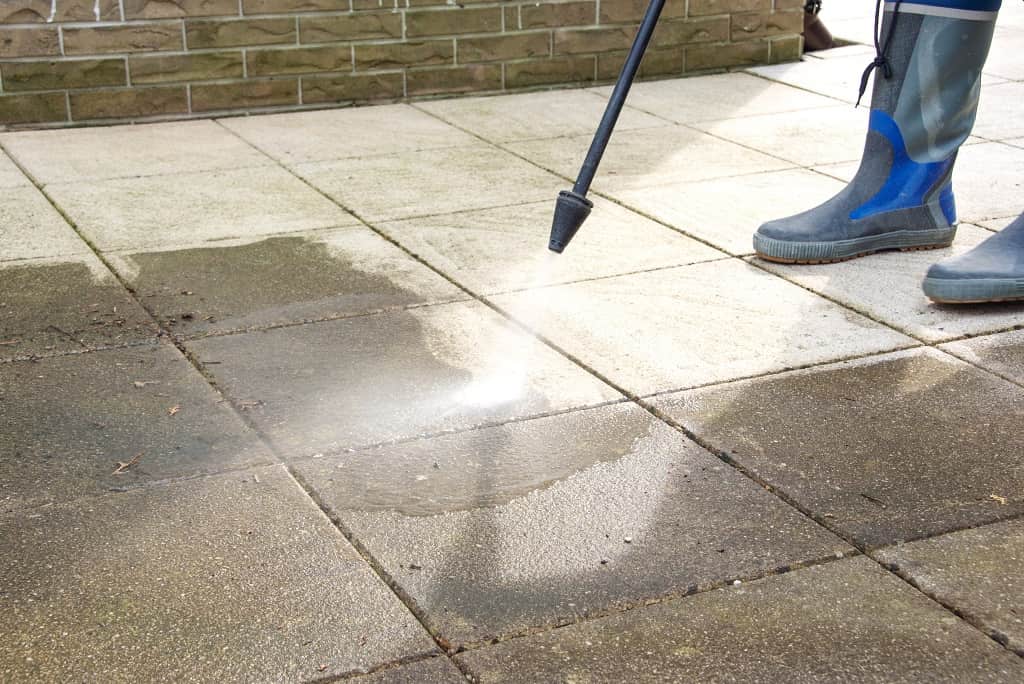 How does the concrete cleaning process in Brisbane go?
Whether you need a driveway, sidewalk, or commercial grounds cleaned, the first step of the concrete cleaning process will be the inspection of the surface. Your cleaning expert will evaluate the condition of the concrete for visible stains and damage.
Then, the specialist will proceed with the cleaning. The concrete cleaning process consists of spraying a powerful stream of water under pressure onto the concrete surface. This technique eliminates algae, mould formations, salt deposits and some paints, and washes away the accumulated dust. Your concrete covering will be clean, more presentable and with an extended lease of life as an end result!
Note: Please, keep in mind that \the pro will need access to water and electricity to complete the pressure washing service. Also, there should be good drainage in place to ensure the smooth running of the concrete cleaning process.
Get an instant quote
Frequently Asked Questions
Q: What's the cost of the concrete cleaning service?

A: It is charged per sq.m., so it will depend on the size of your concrete space.

Q: Can you clean a couple of paint stains from my driveway?

A: We'll do our best to remove any water-based paint stains from your concrete surface.

Q: Can you jet wash my decking?

A: Yes. The pressure washing system we use is also suitable for cleaning deckings, patios, facades, garden furniture and more.

Q: Do you work on weekends?

A: Yes, we operate on weekends and public holidays, as well.